A group of once disengaged young people from Brighton and Hove have returned to college with a positive attitude this year after experiencing a life-changing trip to Tanzania, writes Billy Camden.
Life at home may seem tough for this group of eight City College Brighton and Hove learners, but their eyes were opened up to true poverty during a summer trip to Tanzania.
The group, all on a pathways course aiming to re-engage disadvantaged students back into education by improving their vocational and employability skills, spent a week in the remote village of Wasso, where they renovated rundown school rooms at Lumo English Medium School.
Pathways construction tutor Stephen Wilkins, who led the trip, said: "They [the Tanzanian's] have very little facilities out there so it was great to try and make their schools fit for purpose and create something that they could feel comfortable in."
The group scrubbed down walls and filled them in, as well as painting and decorating with stencil designs in the classrooms that "really were in desperate need of it".
During the trip, as well as donating their practical skills, the students played with the local schoolchildren and led a variety of activities for them.
They also experienced a safari, seeing the Ngorongoro Conservation Park, met with Maasai tribe warriors, and enjoyed beading with the Maasai women.
Deaf student Kieron Nugent, aged 17, who studies a level two sport pathways course, had a particularly memorable experience on the trip, befriending a local deaf child, Rogati, and teaching him basic sign language.
"I feel like Rogati and I connected so quickly, I taught him many things he'd never seen before and it was so touching how delighted he was to learn sign language and express himself," said Kieron.
"I thought that Tanzania was an amazing place and the bonds we made with the local people made it a very emotional experience."
Faustas Elenbergas, an 18-year-old who recently moved to England from Lithuania and  studies a level two motor vehicle pathways course, also found the trip inspirational.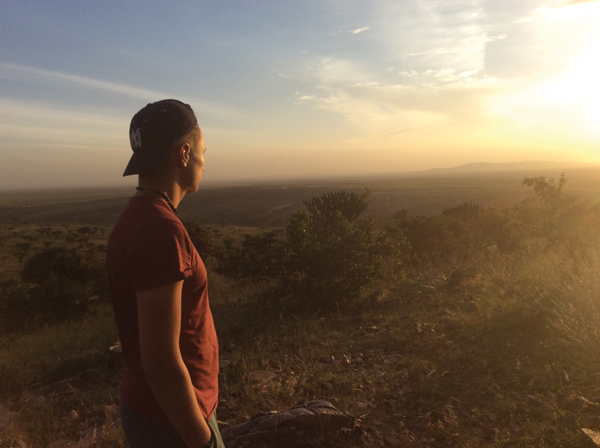 "As well as feeling that we were making a positive difference at the school through all our hard work, seeing the incredible local landscape and wildlife and experiencing such kindness from the Tanzanian people made this a life-changing trip for me which I'll never forget," he said.
The highlight of the trip for most was experiencing the robing of the new chief of the Maasai. The ceremony included the Maasai warriors dressing in their uniforms with painted bodies, with students joining them by chanting and singing.
"It was a real African experience," said Mr Wilkins.
"The students reacted really positively. One or two were maybe a bit overawed but generally speaking they engaged with the local children, joined in with dancing and singing and overall got really involved which was great for their development."
He added: "The trip really does opens the students' eyes, it takes them out of their comfort zone and broadens their horizons. It is a hell of an experience for them."