Four FE colleges, handpicked on the advice of Prime Minister David Cameron, have shared the honour of winning Queen's Anniversary Prizes, writes Rebecca Jones.
Four FE colleges were among 21 educational organisations to be awarded Queen's Anniversary Prizes for higher and further education excellence in the 2014-16 round.
The prize-winning colleges were announced at St James' Palace on Thursday, November 19, and included, Abingdon and Witney College, Blackpool and The Fylde College, Westminster Kingsway College and Bridgwater College (pictured above).
A glittering ceremony will be held at Buckingham Palace in February for the winners to receive a golden medallion and certificate signed by the Queen.
The awards, now in their eleventh round, recognised the four colleges and 17 universities for a wide range of innovative work across a spectrum of courses.
Since they were launched in 1994, a total of 211 prizes have been given to 71 universities and 40 FE colleges.
Abingdon and Witney College was recognised this year for its unique training programme for the equine industry combined with commercial breeding of thoroughbreds.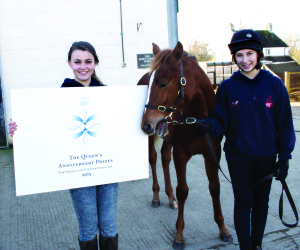 Principal Teresa Kelly said: "We are absolutely delighted to be awarded a prestigious Queen's Anniversary Prize.
"It is such an honour to be recognised in this way and truly represents the hard work, dedication and innovation of all our staff, students and employer partners in the equine industry."
Blackpool and The Fylde College earned the prize for project management in engineering to build capacity in local industries.
Principal Bev Robinson said: "We are both privileged and delighted that our partnership work with industry in the field of project management has been recognised so prestigiously."
She added that the "dedication shown by all teams in ensuring that the discipline of project management, which is essential to the success of very many businesses, has become increasingly valuable".
Westminster Kingsway College was honoured for delivering practical excellence in culinary and hospitality skills.
Principal Andy Wilson said: "The award of the prize to Westminster Kingsway College is one of the greatest moments in the college's long history."
He said the prize was "recognition of many staff, students and employers who have been involved with the college over the years".
"I would like to congratulate and thank them all for their contributions in creating something of which we can be so proud," he added.
Bridgwater College received its prize for skills training for regional business and new energy investment.
Principal Mike Robbins said the prize was "the ultimate accolade in the education sector".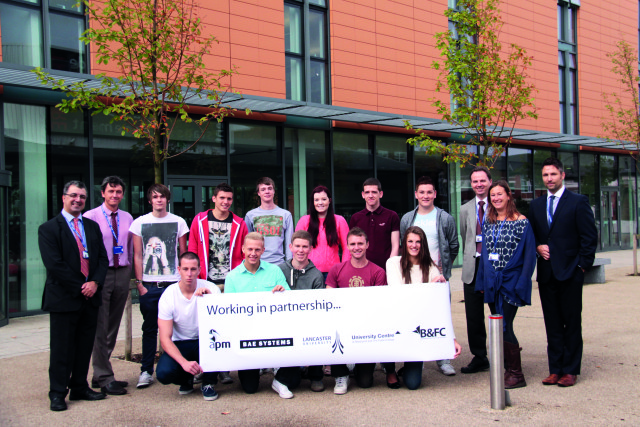 "The prize also recognises the commitment and resolve of our industry and community partners, who have entrusted us with their most valuable resource — their current and future workforce," he added.
The Queen's Anniversary Prizes are given out every two years to universities and colleges who submit work judged to show excellence in their course, which are chosen on the advice of the Prime Minister.
Main image: Bridgwater College performing engineering operations learners and staff holding the Queens Anniversary Prizes plaque