A group of public services students have raised more than £600 for the families of fallen police officers with a 24-hour rowathon.
Eleven students from London South East Colleges each took turns on a rowing machine to raise money for Care of Police Survivors (COPS), which supports families of police officers killed while on duty.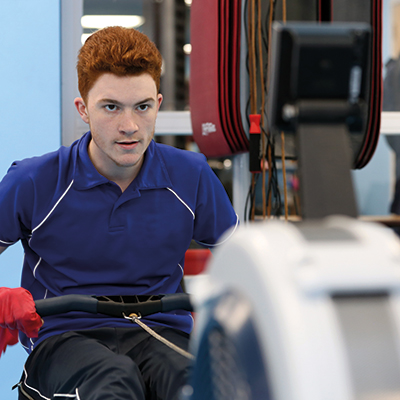 Each student did 17 10-minute sessions in a rowing relay, with the challenge commencing at four in the morning.
The students covered a distance of 213km on the machine in 24-hours, for which they received cash pledges from across the college.
Toby Hartcombe, 17, who took part in the fundraiser, said: "The money raised from this rowathon is just a small gesture of our appreciation towards all public servants who spend their lives protecting the public. COPS was the first charity to be suggested and we voted unanimously to support it."
Public services tutor Robert Burr added: "The students showed willingness, cooperation, teamwork and organisational skills; all of which are the qualities they will need if they are to work within the public and emergency services."