Training providers' non-levy funding is running dry and some are even having to turn apprentices away – but the government can't offer more cash as it doesn't have any left in the system.
The unprecedented issue, which one sector leader has described as "market failure", comes just weeks after the Department for Education launched a new campaign to drive up the number of apprenticeships in England.
Around £500 million was allocated by the Education and Skills Funding Agency for delivering apprenticeships to small employers for the 15 months from January 2018 to March 2019 – a major fall on the £1 billion that was available for this provision in the previous 12-month period, according to a previous estimate from the Association of Employment and Learning Providers.
We can't put more 16- to- 18-year-olds on programme because we haven't got the funding
Nearly 700 providers currently share the pot but many started to feel the financial strain towards the end of last year after being denied opportunities for in-year growth funding, and some have now run out of the cash altogether.
"We can't put more 16- to- 18-year-olds on programme because we haven't got the funding," said William Howarth, the co-founder of Cheynes Training, which trains hairdressing apprentices across the UK.
"We're turning people away. We are confident we could have had another 120 learners on over that November to March period."
In November, FE Week revealed that the Institute for Apprenticeships and Technical Education's chief operating officer Robert Nitsch said there could be a £500 million overspend on the apprenticeship budget in 2018/19 – which would explain why the government can't offer any more non-levy funding.
The AELP is now advising its members to be "very careful in calculating the risk" of going ahead with new starts as it is "still no nearer resolving the medium- and longer-term issue of how SME [small and medium-sized] apprenticeships will be funded as the levy gets consumed by the levy-paying employers".
"Now the infamous IfA slide on levy spend is official, our immediate concern is the tank running dry for non-levy paying employers," said AELP boss Mark Dawe (pictured).
"Several training providers started reporting before Christmas that they were up to the hilt on their contracts.
"This number is growing, which means smaller businesses will be starved of apprenticeships."
The ESFA said last week that it is reviewing providers' delivery on current contracts and could release "over delivery" for some.
Mr Dawe said this announcement "just kicked the can down the road" and providers are "far from being out of the woods on meeting demand from non-levy employers".
David Hughes, the chief executive of the Association of Colleges, said he is also "getting increasingly worried that more and more employers are being turned away", which is "bad for young people who are missing out on opportunities to take up an apprenticeship".
"This is a market failure for SMEs and young people," he added. "The government needs to intervene."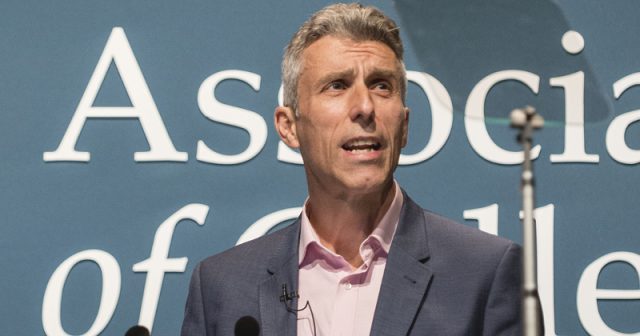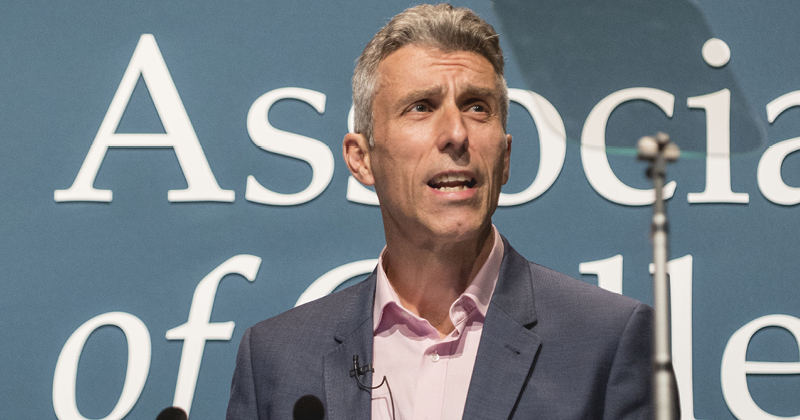 Cheynes Training has around 30 apprenticeship academies in England and had a non-levy contract worth just over £1 million to use this year.
It rallied MPs from around 20 of the constituencies that the various academies are in to plea with the DfE for more cash, but the provider still had four appeals for growth funding turned down.
"In terms of impact we then lost employers because they wanted to put people on the programme but we didn't have the funding for new starts over the November to March period," Mr Howarth told FE Week.
"In previous years we might have put those learners on, safe in the knowledge that the ESFA would fund it eventually, but, sadly, we have lost confidence in that happening."
A DfE spokesperson said: "It is our intention to fund all learners until the end of their programmes. However, as always, if providers deliver more than their total contract value, it is at their own risk."
In August, the ESFA announced it was going to extend current non-levy contracts from April 2019 to March 2020, but no growth funding will be available unless a "significant budget" becomes available.
The 10 per cent fee that small businesses must currently pay when they take on apprentices is also expected to be halved this year, although it is not clear when this change will take place.
When the five per cent co-investment is introduced, the government predicts it will cost the Treasury an extra £70 million a year by 2022.
The non-levy crisis comes after the DfE launched its new 'Fire It Up' apprenticeships campaign on January 17.
At the time, education secretary Damian Hinds said: "It's vital that we challenge people's thinking about apprenticeships, which is why the government's new 'Fire It Up' campaign will aim to shift deeply held views and drive more people towards an apprenticeship."