The education secretary has defended plans to hand new powers to the government's apprenticeships quango, saying it will "strike the right balance" with Ofqual's responsibilities.
Gavin Williamson, today speaking to the education select committee, called proposals to hand the Institute of Apprenticeships and Technical Education sign-off on approving and regulating technical qualifications a "tidying up measure".
The Federation of Awarding Bodies warned last week it would introduce a "material conflict of interest" and "sets the scene for a muddled and cumbersome two-tier system of qualifications regulation".
"This turns the institute into both a market participant in qualifications (by developing, accrediting and certificating its own technical qualifications)," such as T Levels, "and a market regulator of technical qualifications, deciding which qualifications that they do not own can operate in the marketplace in future," a FAB position statement, seen by FE Week, read.
This could prove troublesome as power is handed to the institute, which is responsible to political ministers, rather than the independent qualifications regulator Ofqual, which is responsible to parliament.
Williamson told MPs he felt "the right sort of balance" had been struck between Ofqual and IfATE "in order to be able to give IfATE all the powers it properly needs in order to deliver the work it needs to do.
"But I always accept people will have different views and IfATE also seem to have the confidence and belief that they had the tools they need."
Labour seeking to make Ofqual sole qualification regulator
During the bill's second reading in the House of Lords last week, Labour spokesperson Baroness Wilcox said her party was "concerned that this handing back of day-to-day political control of technical qualification regulation would undermine the independent status of Ofqual and risks a cumbersome new dual-regulatory approval system".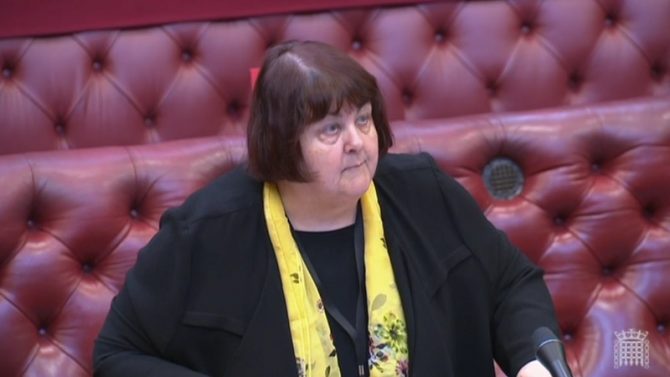 "We will seek to amend the Bill to ensure that Ofqual remains the sole body," she added.
Crossbench pier Lord Curry of Kirkhale echoed the concern the bill's changes would create a "two-tier and rather cumbersome regulatory approval system.
"The last thing we need is confusion, duplication and an additional load of bureaucracy," he warned.
Williamson admits watchdog and IfATE 'crossover'
Quizzed by committee chair Robert Halfon today on why the Department for Education did not simply hand qualification regulation to IfATE wholesale, Williamson said there are "areas of crossover.
"It's important that we have two organisations that are looking at slightly different sectors but there is crossover, and we expect those organisations to all work in harmony and close cooperation together and I think that that's something that can be done and can be achieved."
The minister said before the institute there had been concern in the post-16 sector Ofqual had not brought the "the same level of focus" to apprenticeships as other sectors.
Whereas with IfATE, skills provision had been given "a lot more attention".
Other reasons behind the changes were "to enable IfATE to basically define new qualification categories and approve a broad range of technical qualifications".
And also to "lay the foundations to an allow T Levels to be delivered outside England," Williamson added.