A leading government vocational education adviser today warned the government would have to make all employers pay a levy to fund apprenticeships growth.
Professor Lady Alison Wolf (pictured above), author of the 2011 review of vocational education, outlined her plans in a new report despite Conservative manifesto commitments to fund extra starts by switching classroom-based FE funding and recycling savings from the welfare budget.
In a 26-page report for the Social Market Foundation, entitled Fixing a Broken Training System: The case for an apprenticeship levy, she called for businesses — even those not employing an apprentice — to pay into a centralised pot of cash as she said rebuilding the programme required long-term funding, not "bits of cash patched together by fiddling with departmental budgets".
Professor Wolf claimed the welfare savings proposal in the Conservative manifesto was based on a "presumed but unsecured fall in current benefit payments", and said the transfer from classroom-based funding had "already started" and would not suffice.
But in addition to the classroom funding switch and benefit savings recycle, more recent Conservative plans have outlined paying for apprenticeships with revenue from visa charges and bank fines.
However, Professor Wolf branded them "not remotely serious," saying the visa charge would be applied in the context of "reiterated commitments to reduce immigration further year on year". And on the bank fines proposals, she said: "It is quite extraordinary that a government proposes to rest a key part of its productivity policy (which apprenticeship is) on the assumption that bankers will go on breaking the law and falling liable to huge fines on an annual basis."
Launching today's report, she said: "Without new funds, Prime Minister David Cameron's talk of improving apprenticeship quality while also having 3m new apprenticeships by 2020 is self-deception, at best.
"Under current budgets it simply cannot be done. To rebuild apprenticeship as a robust and credible institution for the long-term it needs a secure funding source. A small but hypothecated payroll levy on businesses is the only simple and robust way to do this.
"An apprenticeship fund is a practical way to kick-start the revival of apprenticeships now, forcing all employers to take note and take action.
"It will transform incentives, restore the employer-apprentice contract as the core of the system, and fund apprenticeship growth and improvement."
She said the levy fund's key features would be that every employer would pay in, anyone who employed an apprentice would receive "far more" than they put in, with training subsidised at higher levels than each individual contribution. Employers would choose their providers, and the apprenticeship fund would not be treated as part of general revenue, along the same lines of the student loans system.
"With such a fund, we have a strong chance of developing a reformed and excellent apprenticeship system," she said. "But without such a mechanism, politicians singing apprenticeship's praises will find themselves whistling in the wind."
However, FE consultant Mark Corney (pictured right) told FE Week that discussions about a possible levy should come later in the Parliament, and should not apply to all learners.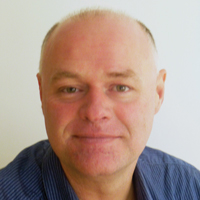 "If there is going to be a levy at all it is probably going to be on adults — it's not needed on 16 and 17-year-olds," he said.
A Department for Business, Innovation and Skills spokesperson said: "We are committed to supporting 3m quality apprenticeships this Parliament.
"We have already given employers control over designing quality apprenticeships and this report is a valuable contribution to the debate which we'll review with interest."
Professor Wolf's latest report comes just a week after she said government plans to create 3m apprenticeship starts by 2020 were "largely unfunded" and warned FE could "vanish into history" to foot the bill.
The King's College academic, in a report published with the Gatsby Foundation and entitled Heading for the precipice: can further and higher education funding policies be sustained?, she said the push for apprenticeship numbers risked "major cuts" to the rest of the adult skills budget and branded post-19 funding as "unstable, inefficient, untenable and unjust".