Two former professional footballers and two other men have been found guilty of scamming colleges out of £5 million in apprenticeship funding, through a con which involved "ghost" learners.
Mark Aizlewood (above right), who played for Wales 39 times in the 1980s and 1990s, and Paul Sugrue (above left), who played for clubs including Manchester City, Middlesbrough and Cardiff City, had the verdicts delivered today at Southwark Crown Court, following a five month trial.
Two of their former colleagues at the now-defunct provider Luis Michael Training, Keith Williams, 45, from Anglesey, and Jack Harper, 30, from Southport, were also found guilty on fraud charges.
Throughout the trial, the court heard that LMT used its well-known footballing names to defraud the taxpayer between 2009 and 2011 by persuading nine colleges to use it as a subcontractor, using cash they got from the government to deliver apprenticeships.
Sparsholt College came out worst off, having signed contracts worth more than £4 million, although not all of this money was handed over before the scam was exposed.
Also involved were South Staffordshire College, Hopwood Hall College, Newbury College, Barnet College, Barry College, Leek College, Dearne Valley College and South Thames College.
Many of them were living the dream thinking they would be coaches for clubs like Manchester City – but it was a farce
The total value of all the contracts the colleges signed with Luis Michael Training was £5,188,355, of which more than £3.5 million was actually paid.
The losses were all reimbursed by the Skills Funding Agency.
For the con to work, LMT had to prove they had learners enrolled and ready to train. It did this in part by creating "ghost" learners – where the personal information of real people was used to claim apprenticeship funding. The use of their data was unbeknown to these "ghosts".
Others actually enrolled, but they were vulnerable young people, most of whom were not in education, employment or training and had dropped out of school before 16.
A total of 3,008 learners, all aged 16 to 19, were hoodwinked in this way. Those enrolled were under the illusion that they were doing an apprenticeship in NVQ activity leadership, which would lead them to a career in football coaching.
Some were told that this was an accredited FA coaching scheme.
Using this lure of a career in football coaching, LMT even employed other high-profile former players, such as Welsh international Neville Southall, the Republic of Ireland's Alan McLoughlin and Manchester United player Russell Beardsmore, as tutors to deliver some of the training.
The provider also used almost 150 professional football clubs as part of the scam, roping in big teams like Manchester City, Leeds United and Nottingham Forest.
They would receive a "facility fee" for employing the apprentices, often amounting to around £10,000.
When working at the clubs, the apprentices had tasks such as handing out match day programmes and sweeping floors – nothing to do with coaching.
"Many of them [the young people] were living the dream thinking they would be coaches for clubs like Manchester City and gain an NVQ – but it was a farce," said a spokesperson for the Serious Fraud Office, which investigated the case.
The learners were having trouble putting food on the table for their families
The learners were meant to be given 20 hours of guided learning per week, but they actually received much less, with just two to three hours per week.
To give the impression that students had completed all academic aspects of the course, LMT used a number of young people on work experience from a school in Wales to complete tests learners had been supposed to complete, and filled in false learner comment reviews.
To persuade colleges to join agreements, the court heard that LMT forged due diligence paperwork and submitted false accounts purporting to show the provider had a history of trading profitably.
Of the millions of pounds claimed by LMT, Sugrue, 56, from Cardiff, took home the majority (£516,568), while Aizlewood, 57, from Aberdare, cashed £424,002.
The former stars were spending the money on day-to-day luxury items, such as Range Rovers, trips to Paris, and shopping sprees in Harrods.
In the meantime, the colleges were cash-strapped. Sparsholt in particular had to put off building programmes as a result of the financial loss.
The court heard that the learners, who were meant to be paid £95 in weekly wages but rarely received more than £10, couldn't afford Christmas presents for their children because of the scam.
"We condemn the deliberate deceit and criminal actions of these fraudsters who have either admitted their guilt or been convicted and we hope this acts as a deterrent to others," Tim Jackson, principal of Sparsholt College, said.
"The college is pleased to have fully co-operated with the Serious Fraud Office throughout this long and complex investigation and subsequent trial."
He added that college worked "tirelessly" to ensure as many as possible of the affected learners were able to complete their apprenticeships.
"As an ex-international footballer, Mark Aizlewood knew the industry and how the system worked and his gravitas helped the company get in with colleges, football clubs and learners," the SFO spokesperson said.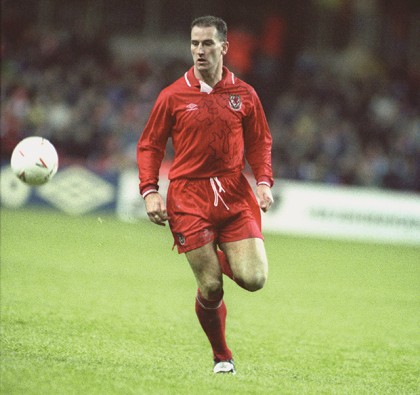 "As a result of the failure of Luis Michael Training, many of the learners were having trouble putting food on the table for their families.
"They then had to attend court and were nervous and scared of what that meant. Instead of transforming their futures, this ordeal had made many of them even more vulnerable."
The Serious Fraud Office was made aware of the situation in 2011 and arrested the men in 2012, as reported by FE Week. They were finally brought to court in September 2017.
Two more men involved in the con pleaded guilty before the trial began.
These were Christopher Martin, 53, from Newbury, who pleaded guilty to two counts of conspiracy to commit fraud by false representation, and Steven Gooding, 53, from Bridgwater, admitted one count of the same charge, both in relation to the case.
All of the defendants found guilty are to be sentenced on February 26.