The principal and chief executive of a further education college has found viral fame with a unique cover of Dolly Parton's hit song 'Jolene', reports Samantha King.
Substituting the name of the current education secretary into the incredibly famous country song, self-professed Dolly Parton fan Ian Pryce, who heads up Bedford College, is using his platform to demand fairer funding for the further education sector.
Replacing the name Jolene with Justine in the song, Mr Pryce hopes his cover will encourage Justine Greening to make more money available to FE.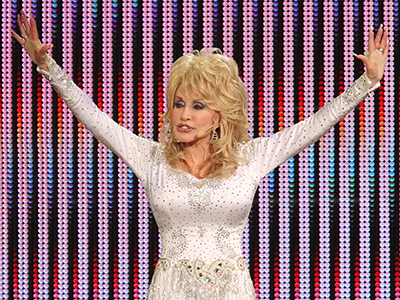 His cover version includes lines such as "We may not all deserve respect/ and in that you might be quite correct/ but we're not as bad as LearnDirect" and "You could get to number 10/ but then we might get Gove again/ you're the only one for us, Justine", and was released online just in time for the Association of Colleges' annual conference.
"People are usually curious if you write about them, so this seemed a humorous way to get the serious AoC view heard. I also thought it might raise a smile after a long year, in time for our conference," Mr Pryce said. "The reaction has been fantastic and so positive. My kids think it's hilarious."
Now the song, which was recorded during a Friday lunch break, has spread across Twitter, racking up hundreds of likes, shares, and messages of support from leaders in the FE sector since it was uploaded to the music streaming platform SoundCloud earlier this week.
This is getting out of hand now! Must be a slow news day https://t.co/h4bS1NbcFp

— Ian Pryce CBE (@ipryce) November 13, 2017
"I asked our technicians if they would give up their lunch break to record it quickly on Friday and they did a great job," he laughed.
Mr Pryce even donned a blonde wig, a pink cowboy hat and a dress to perform a live rendition of the cover to delegates at the AoC conference on Tuesday night.
Despite its unexpected success, he won't be leaving Bedford College any time soon to pursue a full-time music career.
"I don't think I'll give up the day job just yet, though, as it's always the difficult follow-up single that is make or break!" he said.
"Of course I'm expecting Justine to respond in kind. She's an impressive and talented politician. 'I Will Always Love You' would be a good response to the sector."
Watch: Pryce performs his cover live at the AoC Conference