Sector leaders have warned that the government's post-16 education and training area review plans are "fundamentally flawed" because they concentrate too much on general FE and sixth form colleges (SFCs).
The Department for Business, Innovation and Skills (BIS) and Department for Education (DfE) unveiled plans this morning for reviews for Birmingham and Solihull, Greater Manchester, and Sheffield city region to start on September 18, 21 and 28 respectively.
A joint statement identified 22 FE colleges and 16 SFCs that will be directly involved — but no schools, University Technical Colleges, free schools, or independent learning providers (ILPs).
James Kewin (pictured above), deputy chief executive of the SFC's Association, said the process was "fundamentally flawed because it only focuses on FE colleges and SFCs" and criticised a lack of "coherent or joined up policy making".
Association of Colleges chief executive Martin Doel (pictured below right) agreed that all post-16 provision should be considered, adding that it would be "unreasonable and illogical for the government to allow more new sixth forms and other post-16 education to be created during the course of the reviews".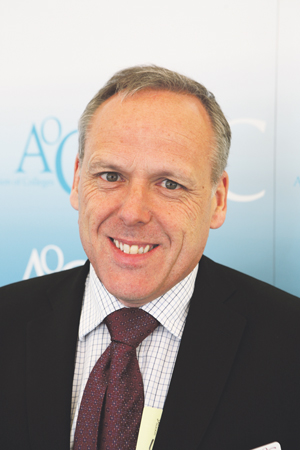 A BIS and DfE spokesperson subsequently told FE Week that the government was separately "reviewing the criteria for the opening of new school sixth forms, because of the risk of oversupply in various local areas".
He added that while the post-16 area reviews "will normally involve all the general FE colleges and SFCs in the area", other providers "may opt in if the local steering group agrees".
"In particular we would expect that any providers delivering significant levels of post-16 education and training in the area will want to opt in," he said.
He added that post-16 area review reports could make general observations about opportunities for collaboration, improved progression and signposting, and efficiency savings "across all providers".
BIS and DfE wanted school sixth forms to collaborate with the reviews, he said."Similar provision in [school] sixth forms is often duplicated in relatively small geographical areas when it could be delivered in a more joined-up way," he added.
"This may be particularly the case where sixth forms are very small, as some evidence raises concerns about the costs, breadth of offer and outcomes for these providers."
A guidance note for the upcoming post-16 area reviews, published this morning by DfE and BIS, said that they will focus on the current structure of FE colleges and SFCs, although there will be opportunities for other institutions including schools and independent providers to "opt in".
It added that the reviews will be led by steering groups consisting of college chairs of governors, local enterprise partnerships, local authorities, regional schools commissioners, SFC Commissioner Peter Mucklow and FE Commissioner Dr David Collins.Regional school commissioners will also "consider the implications" for school sixth form provision, the note said.
An Association of Employment and Learning Providers spokesperson said that such reviews could present opportunities for greater co-operation with ILPs, "especially if those involved are willing to be open minded and look at alternatives to the obvious college merger solutions, the evidence for the success of which is ambivalent at best".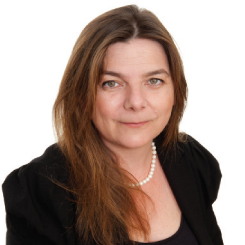 But Sally Hunt (pictured left), University and College Union general secretary, said that "this programme of rationalisation risks leaving students high and dry if their own aspirations don't match the local area's priorities".