A dedicated volunteer and manager at a Teesside college hopes to raise thousands of pounds selling poppies this November.
Sian Cameron, who is support centre manager at Stockton Riverside College's engineering and vocational training provider, NETA Training, spends two weeks a year working 14-hour shifts for free during the poppy appeal.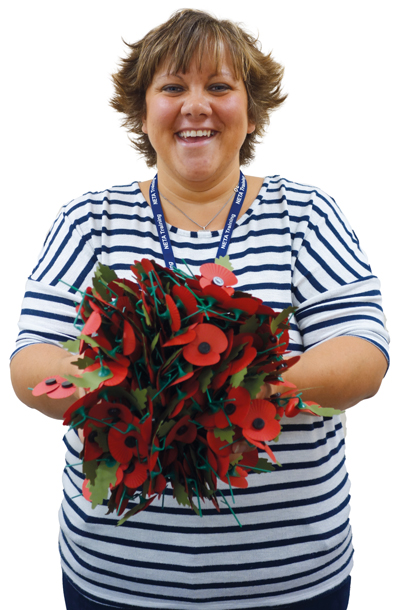 Last year, Sian and her team of volunteers raised more than £50,000 for the Royal British Legion charity, and she hopes to raise even more this year.
The charity provides lifelong support for the Armed Forces community, including serving men and women, veterans and their families.
The 34-year-old took on the job of annually shifting 60,000 poppies for the poppy appeal following the death of her father in 2010, and is now entering her sixth year as a volunteer.
Cameron said: "As poppy appeal organiser for Hartlepool it is something my dad, Ian, was really passionate about. He was proud to be involved".
"When he died suddenly after suffering a heart attack in 2010, it seemed only right for me to step into the role."
With her small terraced cottage filled with poppies year-round, volunteer Sian has even had to have her loft renovated to accommodate them all.
Featured picture: Sian with her beloved poppies