Senior figures from the Policy Consortium have challenged Sir Michael Wilshaw over his claim that the FE sector is "inadequate at best", in a letter to Ofsted's chief inspector seen by FE Week.
Sir Michael made the comments during a speech on Monday (January 19) for thinktank CentreForum, which also criticised the sector for offering "uniformly weak" careers advice, as reported in FE Week.
But 12 members of the Policy Consortium, which is described on its website as a group of "experienced people with strong and varied track records in FE and skills", hit back in a letter sent to Sir Michael yesterday (January 22).
He will have received it on the same day that FE Week reported on how leaders of the Association of Colleges (AoC), Holex, the Association of School and College Leaders (ASCL), and the University and College Union (UCU) had issued strongly worded statements defending the sector against Mr Wilshaw's scathing claims.
The Policy Consortium letter raised concern about the extract from Sir Michael's speech, where he said: "Educational provision, for the many children who do not succeed at 16 or who would prefer an alternative to higher education, is inadequate at best and non-existent at worst."
They said in response that "your assertion is damning. But it is also very puzzling".
"We have looked back at the most recent chief inspector's report, published on December 1," their letter added.
"There, we find that only 3 per cent of general FE colleges and 3 per cent of independent training providers were graded as 'inadequate' for overall effectiveness at their most recent inspection.
"On the other hand, more than three-quarters of both those categories were rated by Ofsted inspectors as either 'good' or 'outstanding'.
"We would be grateful if you could let us know how to reconcile your recent assertion with the evidence produced by your own organisation, and detailed so clearly in your own annual report."
The letter concluded by asking: "Should we accept the evidence of that data, or your quite contradictory claim above?"
It was signed by regular FE Week columnist Mick Fletcher, founder member of the Policy Consortium and a visiting research fellow at the Institute of Education, along with senior figures including Judith Cohen, former Learning and Skills Development Agency (LSDA) regional director for Yorkshire & Humberside.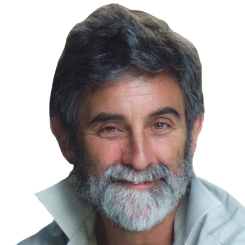 Also signed up were Sally Faraday, ex-research manager at the Learning and Skills Network, and journalist, author, media consultant and regular FE Week contributor Ian Nash.
It comes after FE Week reported yesterday that Martin Doel, chief executive of the Association of Colleges, had responded to Sir Michael's speech by insisting that FE colleges "provide excellent pastoral support, work hard to ensure that all students are supported to help them succeed and advance their valuable employability skills and develop their career opportunities".
Dr Sue Pember, director of policy and external relations at Holex and FE Week agony aunt, said the sector should not be held responsible when government changes to the education system fail.
"Colleges and providers have been the pawns in these policy changes and really can't be blamed if the systems that governments have advocated don't actually succeed," she said.
Malcolm Trobe, deputy general secretary of the ASCL, said FE colleges should be "celebrated" for the "enormous contribution" they make to meeting the needs of learners and employers.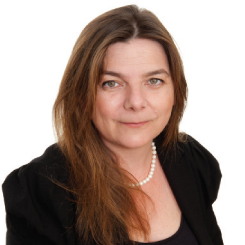 Sally Hunt, general secretary of the UCU, agreed with Sir Michael's call for better careers advice for college students, but warned that providing it "will require proper investment".
Ofsted was unable to respond to the questions raised in the Policy Consortium letter ahead of publication.