Eddie Playfair carefully opens an A4 envelope and tilts it forward, prompting a few dozen neatly cut press clippings to fall and scatter across his desk.
The yellowing pieces of newsprint date back more than two decades to his days as a councillor in Waltham Forest, North London.
They've kindly been dug out for the purposes of this interview and they paint an interesting picture of a life long before his time as principal of Newham Sixth Form College and chair of the Sixth Form Colleges' Association (SFCA).
"I was only on the council for four years," says the father-of-four. "But it was a very intense four years — a very heady time.
"It was the heyday of municipal socialism, where local councils really had the ability to do things, to try out different ways of doing things.
"I became chair of education, and found myself, as quite a young councillor, really making very significant decisions about education in the borough.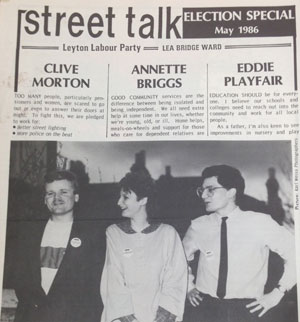 "We inherited a big reorganisation of schools in Waltham Forest which led to the creation of two sixth form colleges [Sir George Monoux College and Leyton Sixth Form College], which was my first contact with sixth form colleges.
"I was very committed to the idea that these colleges would be comprehensive and would serve all the young people and offer a very broad curriculum and that the staying on rate would rise, achievements should rise and so on."
In the days before colleges were incorporated in 1992, the FE landscape looked very different.
"It was possible in those days to say that the local authority did actually run and steer education," says 54-year-old Playfair.
"We used to steer the FE colleges' budget. We would vote in the education committee in the council on the budget for the local FE college. That seems unthinkable now, and as a principal I would hate it.
"Looking back, it must have been very difficult for the management of the college, so I think the move towards institutional autonomy has broadly been a good thing.
"On the other hand, it has been a bad thing that local democracy has been hollowed out in education and in some of the other areas.
"Local authorities still do lots of good work, but in a much more constrained way.
"I'm not saying we were all perfect but we did try and actually use our powers to shape our area in a distinctive way, and that's much, much harder now."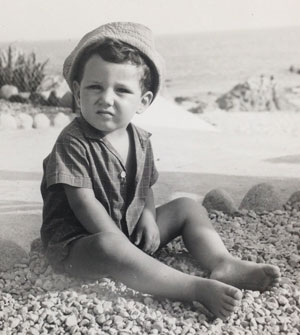 Playfair, who has a grandson, threw himself into the council role — and admits that his job as a science teacher at Haringey's White Hart Lane School (now Woodside High School) took "a bit of a back seat".
And his own personal experience of schooling in England had done little to prepare him for such a profession.
Playfair, whose mother Line is from Corsica, attended a French school near where he grew up in West London, and so, he says, he's always looked at English schooling "as a bit of an outsider".
"Things like assemblies and form tutors and the traditions of English schooling just were very alien to me," he says.
"I have no experience of them at all, despite the fact I was growing up in London as an English boy."
The French method of teaching at the time, he says, was "dry, rigorous and didactic".
"The classroom wasn't very involving," he says.
"I was capable of doing what needed to be done, but I didn't see the point of lots of the things we were doing, and I don't think the teachers put a lot of thought into helping us see the point of things."
The experience left him convinced he "definitely" didn't want to be a teacher.
He initially wanted to be a scientist, following in the footsteps of his immunologist dad, John, but realised after spending the sandwich year of his degree working in a research lab "that it didn't really suit me".
"It wasn't social enough," he says. "You weren't out and about, interacting with people and I realised that wasn't how I wanted to spend my time."
We would vote in the education committee in the council on the budget for the local FE college. That seems unthinkable now

 
In the end, it was Playfair's interest in politics that brought him round to the idea of teaching, after getting involved with the Labour Party as an "idealistic" 17-year-old and then taking the unusual step of becoming a primary school governor at the tender age of 19.
"I was still looking in on a system I had no personal experience of, which was quite interesting," he said.
"And it was that experience that made me think maybe teaching might be worth considering."
But, he says, what really got him "switched on" to teaching was observing a PGCE science class towards the end of his degree.
"I just thought: 'This is fantastic — here are people reflecting and thinking about how to teach scientific topics to children, how to engage and interest them and help them acquire these concepts and enthuse them about science,'" explains Playfair.
"And it was a bit of a moment really, because I realised I could do this and I could enjoy this, and I could commit myself to this."
He signed up to a PGCE course on graduating and got a job at Walthamstow Girls School, before moving on to White Hart Lane and then Enfield County.
From there he made a sideways move into FE as the head of science at Tower Hamlets College.
"I wanted a more exciting job," he explains.
"And I arrived in this place where I had my own building, effectively my own staff, my own curriculum.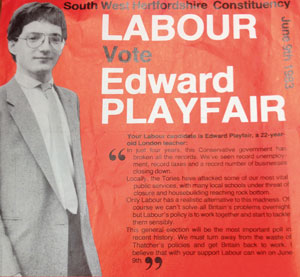 "That was the point when I started to think actually there was such a thing as leadership, and you had to think a bit about what it was to be a manager and to steer an organisation."
This epiphany, he says, was largely down to the "wonderful" Tower Hamlets principal at the time, Annette Zera.
"She was, I suppose, the person that showed me you could be a principal without being like all the other principals," he says.
"Not so much now, but in those days you did feel like there was a bit of a 'type', you know, a rather grey, middle-aged, middle class, white, male type, who were principals, and who did the job in a particular way, expressed themselves in a particular way — it felt like a fairly narrow spectrum really.
"And if you didn't feel like you fitted that type, it was hard to see yourself being a principal, so it didn't even occur to me.
"But what Annette showed us was that you could be authentic and true to your own style, values and way of doing things and still be a great principal.
"And the sector has been enriched by a more diverse set of people, I think, and Annette was a role model for that."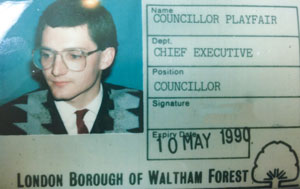 From there, Playfair moved to Leicester's Regent College for six years, before the role at Newham came up in 2008, which he describes as having presented "an irresistible opportunity".
But as chair of the SFCA, Playfair knows the allure of a sixth form colleges' career is taking a hit from the current government's handling of the sector.
"Politicians are not really clear what they want but, I think if there's any one thing it seems to be a market — they want a choice," he says.
"So we find ourselves now in competition with a lot of new providers, either converter academies that have created sixth forms, or some of the new free school sixth forms.
"But I think it's a phase we're going through — the pendulum will swing back.
"There will be a much more positive, more collaborative climate, where people will see the point of looking at an area and saying, 'let's have a rational, sensible post-16 plan for the needs of students in this area'."
And it seems Playfair doesn't miss his political career.
"My passion is the college — making it as good as it can be and developing it further," he says.
"It's a wonderful place with wonderful values and ethos — it's very rooted in the community.
"It's the dream job for me."
————————————————————————————————————————————–
It's a personal thing
What is your favourite book, and why?
I don't know if I have a single favourite book, but I do love the Philip Roth novels, like American Pastoral and The Human Stain and things like that. If I had to choose a favourite book it would be Primo Levy's The Periodic Table which I read years and years ago and keep coming back to — it's just absolutely marvellous
What do you do to switch off from work?
Music. I play the piano, so sitting at the piano and just playing for my own enjoyment is incredibly relaxing and a lovely contrast to what I'm doing the rest of the time. It's a very therapeutic experience
What's your pet hate?
I do have a very kind of optimistic and positive outlook on the future, so I suppose if there's something I don't like, it's when it feels like people have given up believing that we can make things better. I suppose cynicism, you might say
If you could invite anyone to a dinner party, living or dead, who would it be?
I should say a composer or a writer to try and distract me from education, which is a bit of an obsession, but honestly I think I would probably say John Dewey who was a great educationalist and a great public intellectual in early 20th Century America. He would be a very interesting person to have a chat with
What did you want to be when you grew up?
Not a teacher, definitely. I wanted to be a scientist and I probably went through a phase of wanting to be a politician as well