Boatbuilding students at Falmouth Marine School have crafted the first prototype for a new type of racing dingy for an international sailor.
The build was commissioned by Pete Crockford, of Restronget Sailing Club.
He hopes to sail the International 14 boat to victory at the world championships in France this September.
Mr Crockford said: "I was sailing an older design of boat and wanted something in order to compete in the championships. This new one is narrower and more of a 'v' shape, like a speed boat, as appose to a 'u' shape.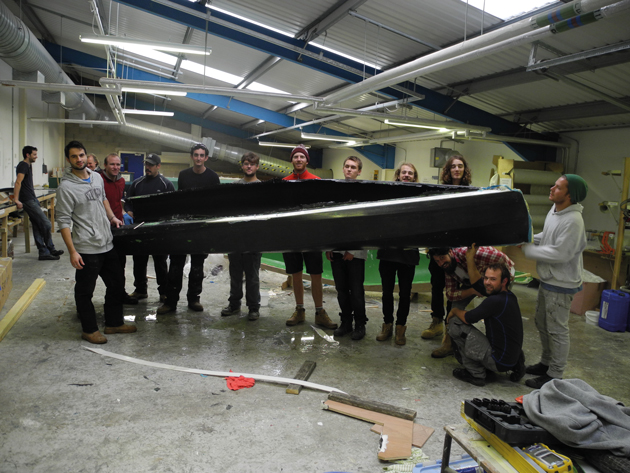 "I was extremely impressed that it [the new 14] was student built. The students fully engaged with the project and delivered a first class, high end International 14."
The International 14 is a fast double-handed dinghy which is 14 feet long and six feet wide.
Jonathan Mills, programme manager at Falmouth Marine School, part of the Cornwall College Group, said: "Live projects for our students to work on, are an essential part of the boatbuilding course. This project has really stretched them resulting in first class, work ready skills."
Main pic: Falmouth Marine School students got to test the boat on the water in Carrick Roads river