Sitting at a meeting table in his wood-panelled principal's office, Andy Forbes strikes a comedy pose with lips pouted and eyebrows raised as he says to the FE Week photographer: "You can see where the being in the drama club comes in, can't you?"
"Delete it!" begs Forbes through his chuckles — "you can't print that".
To my everlasting regret (and I suspect, Forbes's relief) the photographer obliges before I can intervene and the College of Haringey, Enfield and North East London (Conel) principal escapes future photographic embarrassment.
"Believe it or not, I was quite shy, really introverted as a teenager," he tells me.
"I didn't enjoy school at all until I joined the drama society, in around about year nine.
"Why I joined the thing I don't know, but something made me do it, and I started meeting a lot more people and coming out of myself, really enjoyed the final bit of school and sixth form."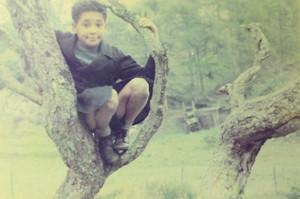 And Forbes, now aged 60, says, it's stood him in good stead as a principal.
"There's quite a lot of performance with this job," he tells me.
"You spend so much time going to events and representing the college, being on stage with students — so the ability to say a few words, and look suitably dignified, friendly and important all at the same time, that's a big part of it."
And it wasn't something he'd realised in a former role as vice principal for curriculum at Blackpool and the Fylde College.
"As a vice principal it's much more hands on — as a principal, yes, you have the executive bit where you make decisions, but it's a bit like being Prince Charles," he explains.
"You're wheeled out to events because you represent the college. It's a semi-diplomatic role."
Education was central in Forbes's household growing up in Stourbridge, near Birmingham.
"As with many immigrant households, education was seen as the way forward,"
he says.
Forbes's father, Oswald, was the first Jamaican GP in England having come over in 1943 to complete his medical training as part of the war effort. But Oswald met Dorothy, Forbes's mother, and never went back.
As a principal, you have the executive bit where you make decisions, but it's a bit like being Prince Charles — you're wheeled out to events

 
"It's interesting mixture, because in some ways my father was not part of the establishment," Forbes reflects.
"We were outsiders but because of his success professionally we had the resources to get a relatively privileged experience — he paid for us to go to private prep school.
"I found the whole school photo recently, there were 700 boys, there was one Indian boy and me and 698 white boys and I didn't feel any sense of not being part of it but I look back and just think how unusual that was.
"I look back and think it must have been quite something and you're not aware of it as a child."
The family life was turned upside down when Forbes was 10, when the "larger than life" Oswald left.
"He did the dirty on my mum and ran off with his practice nurse," says Forbes.
As a single parent of four mixed-race children in the 1940s, Dorothy struggled to cope, but, Forbes says, with unabashed pride, she was "magnificent".
"Honestly, I've asked her many times how she did it and she just says you had to get on with it," he says.
"She was of that war generation where you were used to getting on with things, rationing and all sorts.
"She said there were times when she felt like giving up, but she couldn't face the thought of us going into care, so she forced herself to keep going.
"We thought of her as mummy, but astonishingly, she turned out to have a degree in economics, and she started working as a social worker part time and then full time as we got older and had quite a substantial 20-year career in social work."
And, he says, the experience was in some ways good for the family as it prompted the four boys to learn to look after themselves.
"It sounds dreadful now but when I went to university I was quite unusual in that I could iron my own shirts and cook a bit — it was seen as 'really? Wow!' as most the boys sent their laundry back to their mothers," he says.
The family focus on education paid off and Forbes landed a place studying English literature at Cambridge, which was like "stepping off into another world".
"Reading was my saviour as a child," says the dad-of-seven.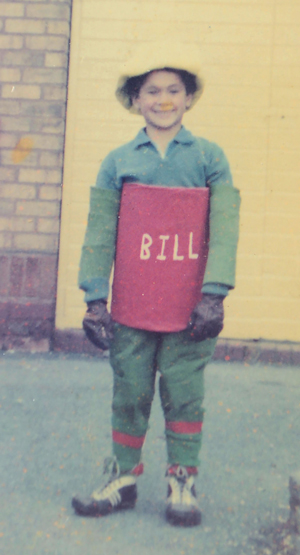 "So academically I thought it was just brilliant."
When he left university "the fantastic lack of careers advice" left Forbes without a plan and he spent two years as an untrained mental health nurse, before deciding to be teacher and heading for Manchester to do a PGCE.
He fell into FE teaching "by accident" in his first job at the Abraham Moss Centre, a combined adult and FE college, youth centre, theatre and secondary school in a deprived area of Manchester.
Forbes initially gained a job teaching in both the school and the college, but when legislation came in requiring the school to have its own governing body in 1988, the institution had to be split and Forbes stayed with the FE and adult side.
"I've always been interested in the social inclusion aspect of FE and as a teacher, I did enjoy teaching bright youngsters A-levels or whatever, but the thing that I really found interesting and challenging, totally different and very rewarding was teaching adults that had no background at all in academic study," he says.
But as far as his own professional progression went, Forbes admits he "wasn't exactly quick off the mark" and he had no real ambitions to move up the career ladder.
"But I reached the stage of thinking 'how could such and such a person have been promoted? Well if they can do it, I can do it', and at each step I thought 'well I could have a go at that'," he says.
At Manchester, he became head of multicultural education, leading adult education, equality and diversity and youth and community initiatives, before moving on to Oldham College as director of widening participation and marketing.
"I've progressed up the ladder through cross-college roles — I think by the time I got to Blackpool for the fairly straightforward vice-principal's role, I think I was seen as a rather odd mix of things," he says.
"But it gave me a really good understanding of both the academic and the support side of the college.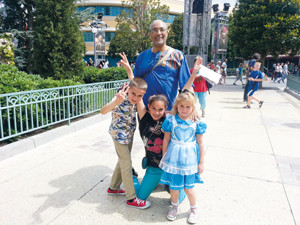 "When you're trying to do one of those difficult cross-college jobs, you have to relate across departments, negotiate with empire building heads of departments, and you find ways of making it work better and better."
With his children grown up and moving away, Forbes headed for pastures new, and Hertford Regional College's principalship became available.
Despite his cross-college experience, Forbes found that "nothing prepares you for becoming a principal".
"It's extraordinary, completely different," he says.
"What you come to realise is so much of it is getting the elements in place that enable teachers to teach and learners to learn, it's so indirect and I don't think you understand that until you've done it."
Forbes took on his second principalship, at Conel, in late April and said the college presented its own "challenge".
"It may be too early for me to say definitely how it's different from Hertford, but the atmosphere here is very different and I think the key reason for that is the mixture of adult and young here," he says.
"And the sheer range of ethnic diversity, of different backgrounds and experiences — obviously we do have learners who are unskilled, who never got the skills in the first place, but we also have learners who have come with previous skills and experiences and need to get restarted.
"This is an exciting college, a good challenge.
"The whole world is here in microcosm and it's got so many aspects to it that are just what I enjoy — this is just right for me."
 ————————————————————————————————————————————–
It's a personal thing
What's your favourite book?
Of the many, many books I could have mentioned, I'm going to go for The Case For Working With Your Hands: Or Why Office Work Is Bad For Us And Fixing Things Feels Good, by Matthew Crawford.
He was somebody who for various reasons spent years working automotive and construction sites and has gone on to do a PhD and so is obviously very articulate and competent, but he reflects on why it is that he thinks that actually working in offices and all those sorts of things is less satisfying than the work he used to do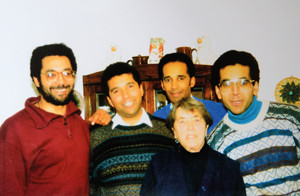 What do you do to switch off from work?
I read and write poetry. I have always loved poetry. There are many other things I do, there's listening to music and films, the usual sorts of things, but my secret love is poetry
What's your pet hate?
I think pomposity and arrogance — the sort of academic (not always, but often) person who somehow feels that entitles them to feel superior in some way and speak as if they are an oracle of all wisdom. Yes, they have expertise. Yes, they have knowledge but it's that pompous thing that gets my goat
If you could invite anyone, living or dead, to a dinner party, who would it be?
Nelson Mandela — sorry, slam dunk. For all sorts of reasons I think he would be fascinating. I'd probably need several dinner parties with him
What did you want to be when you were growing up?
I wanted to be a writer. I was quite shy as I grew up and I used to love reading books, and writing. I used to write endless things, stories about ants and so on. I wanted to be a writer and I am in an amateur sense