The project leader for the FE Guild consultation talks to FE Week 
Peter Davies got his land legs back eight years ago after 35 years in the Royal Navy. He also learned sign language, moved into FE to steer adult education college City Lit to an outstanding Ofsted grade — and now is at the helm of the FE Guild consultation.
The 62-year-old was born in Eccles, Lancashire, but moved to Montreal, Canada, for five years when he was 7. The eldest of three, he crossed the Atlantic with his mother Winifred and engineer dad Roland. Family reasons brought them back to the UK.
"It was fantastic. When I think back to those five years I can only remember good bits," Davies says.
His fascination with the sea began on those childhood trips back and forth to Canada. "It was so exciting being out on the open water — I became a sea cadet as soon as I could, at 16, when we were back in England," says the father of two.
"That's when I began to sail — on a reservoir in Lancashire — and learned about the Navy, from tying knots to traditions and flags. Every weekend that I didn't have to study for school I would be out on the water."
As a teenager he also loved tinkering with racing cars, which made engineering a clear choice for  university. He went to King's College London, with his final two years sponsored by the Navy.
Davies was the first in his family  – he has a brother, Alan and sister, Deborah ­­– to go on to higher education. "My parents were enormously proud; my mother's still got pictures up of me becoming an officer at Dartmouth.
There was danger of colleges like mine slowly withering"
"They were ambitious for me to break out of their background. All the way through my life they were supportive. They encouraged me to broaden my horizons, without over pushing me. I wouldn't have achieved what I have without their support."
He went straight into the Navy when he graduated and had 13 different jobs in the service, from running research at the Ministry of Defence to looking after a group of submarines. It was when he came ashore with a promotion to Commodore on HMS Collingwood, the Navy's land-based maritime warfare school, that he became interested in education and training.
"It was fantastic. My background in the Navy had been big project management and engineering, but I found I got more personal satisfaction helping people to progress.
"When students finished the course we'd make a fuss, inviting their parents down to an awards ceremony. Seeing the sense of pride and achievement on those youngsters' faces, some of whom had been on the streets 14 weeks ago, talking to the parents and realising how much they'd changed in that period, and we'd had an impact on that, it was really quite enlightening."
After three years at Collingwood he became director general of training and education for the whole of the Royal Navy where part of his job was to set policy. During his leadership the Navy introduced foundation degrees.
"There was increasing recognition that we needed to give something that has value in outside world," he says.
In November 2004 Davies, by now a Rear-Admiral, hit the headlines when he left the Navy to become principal of City Lit.
"There wasn't an obvious next job for me in terms of what I wanted to do in the Navy. I'd had a brilliant career, I'd thoroughly enjoyed it, but it was time to move on to something different," he says.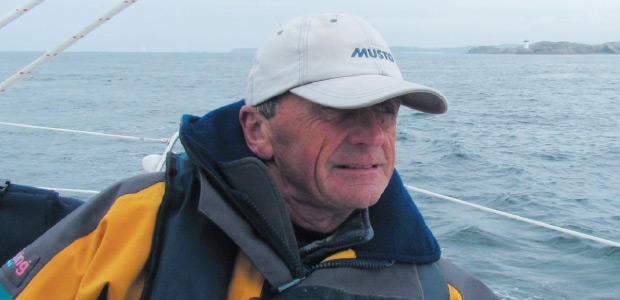 The move came at a time of challenging funding cuts. "There was danger of colleges like mine slowly withering," he says. "I'm very proud that we bucked the trend. We expanded, we got in more fee income, but we also protected our work with the homeless, people with learning difficulties and deaf education. All those areas grew. When I left [in 2011] only half our income came from the Skills Funding Agency."
He also went back into the classroom during his time at City Lit, taking courses ranging  from sign language and sculpture to French and travel journalism.
"It was a really good way of seeing the college from the students' point of view," he says.
He also became a volunteer on skills for life courses. "One afternoon a week I would go into one of the maths classes and help the tutor. It was an eye-opener for me, I was in a level 1 group, and to see students who had really struggled, often coming from quite challenging backgrounds, move on and do GCSEs was great. It was very rewarding."
In his final week he was given the perfect send-off — an outstanding grade from Ofsted. "We were the first big adult community college to get a grade one. To achieve that really was a crowning moment."
It wasn't long before he was back on the open water. "Since I was a boy I'd wanted to go off sailing for months on end, so I said right, I'm going to take some time out and go away before my body stops me. My wife Dianne and I went sailing for six months over the summer down to Southern Brittany. I thoroughly enjoyed it."
In November he took a break from retirement to lead the consultation for the Association of Colleges on the proposed FE Guild.
"We're being very open, because the consultation is asking big questions. What's the purpose of the guild? What does being sector owned-mean? It's about hearing from as many people as possible," he says.
After publishing his findings in January, and potentially an implementation plan in March, Davies, whose house overlooks Portsmouth Harbour, says that a summer sailing with Diane beckons.
"I want to sail all over the world, it's such an adventure," he says. "When I'm out at sea I'm just focused on the boat, it's all-embracing. It's probably the only place that I'm totally relaxed.
"You are completely away from everything. Sometimes you're in the middle of the channel and you can't see anything — it's just you and the sea."
 It's a personal thing
What's your favourite book? 
Into the Blue by Tony Horwitz
What did you want to be when you were younger?
A doctor
What do you do to switch off from work?
Sailing my yacht — or tinkering with it in the winter
If you could invite anyone to a dinner party, living or dead, who would it be?
Eric Morecambe, one of the funniest comedians ever, and Ellen MacArthur, an incredible courageous sailor
What would your super power be? 
Control wind speed and direction so I could always have a pleasant sail