Performing arts students from Leyton Sixth Form College have been invited to perform their self-written play about refugees at Parliament.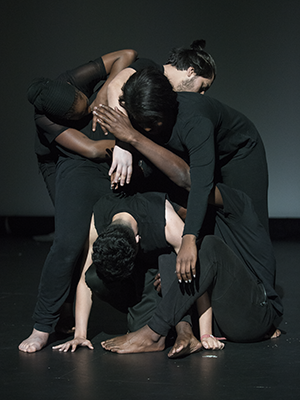 They were the only college chosen to perform in the under-18s category at The Sunday Times National Student Drama Festival in Hull, for their play No Human is Illegal, and went on to stage it at a venue in Newport, where it was spotted by the local MP, Paul Flynn.
Now the 40-minute play, which explores UK foreign policy and the Syrian refugee crisis, will be performed in front of an audience at parliament in February after an invitation from Mr Flynn.
The majority of the cast members come from BAME backgrounds, and are nearly all first-, second- or third-generation immigrants.
"The students that I teach come from a wide range of cultural backgrounds, many of them are migrants themselves, yet they were oblivious the harsh reality of the current global crisis that I presented to them," explained Katy Arnell, a performing arts tutor. "I found this fascinating and this directly fed into the devising process."