Leading political figures responded on behalf of their parties to calls from the National Institute of Continuing Education (Niace) for an overhaul of the skills system.
Niace launched its manifesto on June 13 containing six key points [see table] which it wants the major political parties to take on board for next year's general election.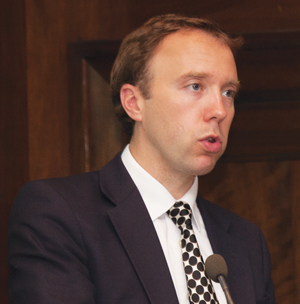 Skills Minister Matthew Hancock, Shadow Skills Minister Liam Byrne and Liberal Democrats' manifesto working group member Lady Brinton delivered their responses at a special conference organised by Niace in Westminster, London, on Thursday (June 19).
They all supported Niace's call for a "new localism" integrating skills and economic growth strategies.
Mr Hancock said: "Localism is important and we are delivering through the Leps [local enterprise partnerships].
"This is not an area where there is a major difference of opinion. All parties are agreed on the need to build up the Leps [Local Enterprise Partnerships]."
Mr Byrne said: "We think there should be much greater local direction of strategic spending.
"What that would allow us to do for the first time in this country would be to integrate skills and back-to-work services. You can only do this at a local level."
Lady Brinton was the only politician to back Niace's call for a new government department responsible for education, skills and employment policy.
She also supported calls for an independent review into long-term skills needs, like the 2011 Dilnot Review of adult social care and the 2013 government review of state pensions.
She said: "The good thing about those enquiries was that all the parties agreed they were needed. It meant the issues ceased to be political footballs."
Lady Brinton also supported the call for more emphasis on non-formal learning, that do not result in recognised qualifications but can for example help people find work or gain promotion.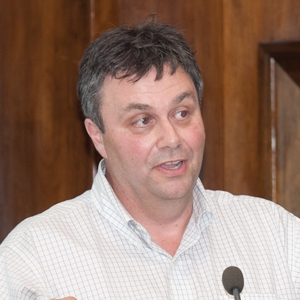 Also addressing the issue, Mr Hancock said: "With informal learning, like family education… for me, what matters is that we have an opportunity and a goal for people, but make sure all the rungs on the ladder are there to help them succeed.
"We need to free-up the system so it allow individuals to get training that suits them."
Indicating support for another key manifesto point, Mr Byrne revealed that Labour would "support the provision of basic skills" .
However, his party thought this should include digital skills, as well as English and maths.
Lady Brinton backed the call for lifelong learning accounts which she said would "require contributions from the individual, the employer and some contribution from the tax payer" and had previously told FE Week that her party supported Niace calls for an apprentice charter.
Chairman of the management board of the Lep Network Alex Pratt, who also spoke at the conference, supported employees taking control of learning throughout their careers and not being tied to a single company funding their training.
He said: "My staff are assets being leased by my business, they are not assets that belong to my business.
"Their value stays with them as an individual [if they move companies]."
He backed Niace's wider call for fundamental reform of adult skills training and said: "We have created a system which works against our core competitiveness, so we are blaming everyone for that — be it Scotland, Europe or immigrants."
David Hughes, Niace chief executive, said: "I am really, really pleased that all of the speakers directly addressed the manifesto. They had obviously read it and thought about it."
Main pic: From left: Niace chief executive David Hughes and Shadow Skills Minister Liam Byrne