Orchard Hill College kicked off its first ever fundraising week with a dash, literally.
Members of staff and students at the special needs college used their team work skills to compete in a 'Centre to Centre Race' — a dart across all five of their campuses sited in London and Surrey.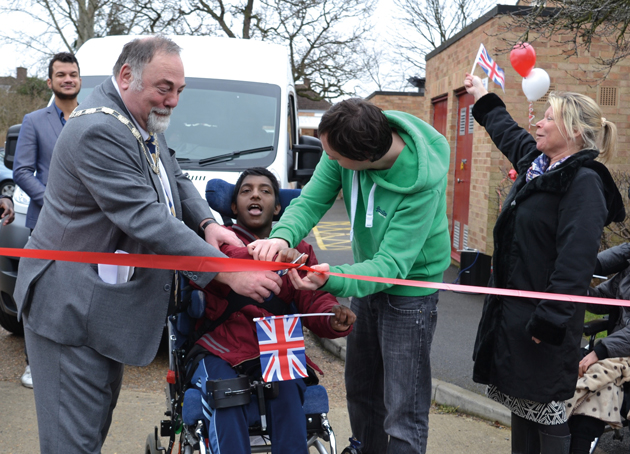 With some kitted out in fancy dress, participants took every type of public transport including trains, buses, and some even tried to use the Emirates Skyline.
But there was a serious side to the race.
Principal Dr Caroline Allen OBE explained: "Orchard Hill students have a range of learning difficulties and disabilities and the college aims to help their students become active members of their local communities.
"By using all forms of public transport between our centres, the college can help its students and feedback to public transport services, where there are concerns regarding disabled access on platforms, access to toilets, getting on buses, trams for example."
The centre to centre race was just one of many fundraising activities held by the college throughout the week, which also included a cycleathon, a fashion show and a raffle.
More than £6,300 was raised by the college.
Main pic, from left: Batman (college events coordinator Kayleigh Mcleod), Steve Arnold, store manager at Sainsbury's, Carshalton, and Robin (college marketing manager Alice Irvine) during the centre to centre race