Ofsted has been warned that the "devil will be in the detail" when it applies a new common inspection framework (CIF) across FE, early years and schools from September.
It was exclusively revealed in FE Week in August that the education watchdog planned for inspections to be "harmonised" under one CIF.
And Ofsted said on Tuesday (February 3) that it was pushing ahead with the proposals it claimed would bring "consistency and fair comparison" to inspection results.
The proposals included more frequent but shorter inspections of good FE and skills providers and schools, and uniform headline fields of effectiveness of leadership and management; quality of teaching, learning and assessment; personal development, behaviour and welfare; and, outcomes for children and learners.
But with different sector inspection handbooks due to be issued in June, James Kewin, deputy chief executive of the Sixth Form Colleges' Association, warned comparison may not be as easy as Ofsted hoped.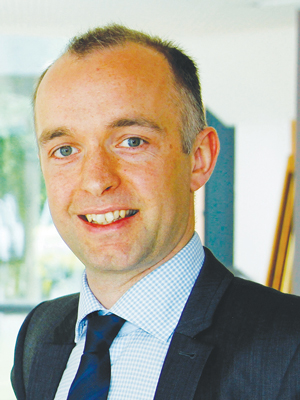 "The devil will be in the detail. Maintaining different 'remits' under a single inspection framework will mean that school/academy sixth forms will not be inspected in the same way as sixth form colleges," he said.
"For meaningful comparisons to be made between school/academy sixth forms and sixth form colleges, the same handbook and crucially — the same data and benchmarks — must be used."
Joy Mercer, senior policy manager for quality and accountability at the Association of Colleges, said: "We strongly agree that school and academy sixth forms should be inspected in the same way as college provision for this age group.
"We are unconvinced that a new CIF will meet the needs of students aged 19 or over, including those whose training is being funded by their employer, apprentices or those taking courses to help them back into employment."
Ofsted said sixth form colleges would be covered by the FE and skills handbook and school/academy sixth forms would fall under the maintained schools and academies remit.
It spokesperson said: "We are introducing the new CIF as it is important that settings that offer similar provision are inspected under the same framework (for example sixth form colleges and school/ academy sixth forms) to ensure consistency and fair comparison between similar provision.
"As part of this we, will move towards aligning inspection criteria between different, similar settings as far as it is appropriate."
Ofsted's eight-week consultation on the unified CIF plans, entitled Better inspection for all, closed before Christmas and its subsequent report on almost 5,000 responses, indicated broad support.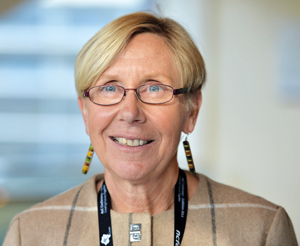 In addition to the new headline fields, FE and skills providers will have the following areas of provision graded "where appropriate" — 16 to 19 study programmes, 19+ learning programmes, apprenticeships, traineeships, employability, learners in receipt of high needs funding, community learning, 14–16 provision in colleges full-time and part-time.
Stewart Segal, chief executive of the Association of Employment and Learning Providers (AELP), said: "We support the creation of a common approach to inspection. The detail of how those common principles are interpreted need to be set out clearly in the guidelines.
"The timescales for making those changes [before the handbooks are published] is very tight and we hope Ofsted will work with providers to ensure the new framework is clear."
Dr Lynne Sedgmore CBE, executive director of the 157 Group, said, "The move by Ofsted towards a CIF for all educational provision is a move towards greater equality.
"The critical thing now will be to ensure sector engagement with how these overarching changes will be implemented in practice."
A Department for Education spokesperson said: "A robust and effective school inspection framework is a key part of our plan for education and we are pleased Ofsted is bringing in these changes that will drive further improvements."
The Department for Business, Innovation and Skills declined to comment.
Main pic: Clockwise from bottom left: how feweek.co.uk broke news of Ofsted's unified CIF plans in August, a two-page FE Week analysis of the consultation in December, the Better inspection for all consultation report released on February 3 and Ofsted director of FE and skills Lorna Fitzjohn in an exclusive FE Week interview on the new CIF plans in November
FE Week vote backed by report
An FE Week poll that uncovered almost 91 per cent support for outstanding providers to be inspected within a definite time period was borne out by the Ofsted consultation on a unified common inspection framework (CIF).
The education watchdog's report on its consultation revealed that "many respondents" wanted outstanding providers to face regular inspections under the new CIF.
The feweek.co.uk poll late last month saw 131 votes cast, with 90.8 per cent making the same call. The issue was raised after FE Week reported how two formerly outstanding providers fell straight to inadequate having gone uninspected for a total of more than 12 years.
But Ofsted has said that outstanding providers would still, under the new CIF, "usually only have a full inspection if their performance drops or there are other compelling reasons".
A spokesperson for the education watchdog said that any change to the inspection regime for outstanding providers would require a change in legislation.
A spokesperson for the Department for Business, Innovation and Skills said there were "no plans" for such legislation.
However, she said: "All colleges, including those rated outstanding, are regularly risk assessed through a number of means including financial updates and course successes.
"Ofsted is committed to inspecting at least 5 per of outstanding providers each year and prioritise those where there are indications that performance has dipped."
More practitioners in on inspections
Plans to boost the number of Ofsted inspection teams with at least one serving practitioner have been welcomed across the FE and skills sector.
The education watchdog revealed the drive in its report on the new unified common inspection framework (CIF) consultation, saying it was "encouraging more serving practitioners to join" its inspection teams.
An Ofsted spokesperson told FE Week: "Currently, 54 per cent of FE and skills inspection teams contain a current practitioner. The longer term aim is to have a serving practitioner on every inspection team."
He added: "In terms of practitioners' backgrounds, we have sought expressions of interest particularly from serving education professionals within schools, children's centres and post-16 provision."
Stewart Segal, chief executive of the Association of Employment and Learning Providers (AELP), said: "As we said in our response to the consultation, it's important to have inspectors with knowledge of the sector and the type of provider being judged and we're delighted that Ofsted shares that view.
"AELP looks forward to working with Ofsted on taking these plans forward."
James Kewin, deputy chief executive of the Sixth Form Colleges' Association, said: "This is a welcome announcement.
"Inspection teams will benefit from the inclusion of individuals with up to date and relevant experience of delivery on the ground."
Pressure for such a move has been growing and was a subject raised by the FE Week Secret Principal columnist last month.
It was also covered by Barry Lord-Gambles, contracts director for Greater Manchester- based Venture Learning, which fell straight to an 'inadequate' Oftsed rating last month from its previous outstanding inspection six years ago. He said there should be more inspectors with contemporary sector experience.
Dr Lynne Sedgmore CBE, executive director of the 157 Group, said: "We wholeheartedly support the inclusion of more serving practitioners. Quite aside from the richness and expertise practitioners undoubtedly bring to individual inspections, this is an important acknowledgement that the long-term key to a self-improving system lies with serving practitioners."
The planned introduction of the new CIF comes just over two years after the current FE and skills inspection regime was introduced.
There were 4,390 responses to the online consultation questionnaire on the new CIF plans, as well as qualitative data gathered through consultative events including more than 40 short inspection pilots with FE and skills providers and schools.
Almost 80 per cent of respondents backed the introduction of a new unified CIF.
No one from the Association of Colleges was available for comment on the practitioner plans.