The body that regulates qualifications in England has added its voice to fears about the government's plans for scrapping applied general qualifications including BTECs.
Ofqual believes there is a "risk" that a barrier to student progress may be created if alternative choices to T-levels and A-levels are "unduly restricted".
It is particularly concerned about this impact on disadvantaged learners, who may not be "suited" to studying the new technical qualifications or academic option.
This may particularly (but not only) affect disadvantaged learner groups
The warning comes after sector leaders expressed concern that the review of over 12,000 vocational qualifications at level 3 and below, launched by the Department for Education in February, is manipulation of the market – something the skills minister Anne Milton has strongly denied.
Officials want to make T-levels and A-levels the options of choice for students when they leave school at 16, and any other qualifications that overlap with them are expected to have their funding withdrawn.
In its response to the DfE's first consultation for the review, Ofqual made the case for keeping applied generals, the most popular of which are BTECs offered by Pearson.
"The need for some flexibility in the size of qualifications on offer is important," the exams regulator said.
"In particular, learners with SEND, or those with caring responsibilities for example, may need to study part-time or more flexibly and so may face difficulty accessing a T-level.
"We know that many learners study applied generals – sometimes in combination with A-levels – in order to progress to university. If T-level study is not suited to a learner, if they are not ready to specialise in an occupation, or they are unable to access the qualification for any other reason, then there is a risk that a barrier to progress may be created if their alternative choices are unduly restricted.
"This may particularly (but not only) affect disadvantaged learner groups. The continuing opportunity to progress for these students will be a crucial factor in considering which qualification routes should receive funding alongside T-levels."
Ofqual said from its own experience of reviewing content overlap in GCSE and A-level reform, it found that a "limited amount of content overlap could at times be justified if a qualification served a distinct progression purpose that could not be satisfied by another existing qualification".
The regulator added that it does "recognise" the more qualifications there are that cover the same or similar content, the "harder it is to secure comparability across those qualifications".
However, there is a "balance to be achieved, recognising equally that there will be valid reasons why similar qualifications can and should exist".
When the government opened its level 3 and below consultation it said many of the qualifications are of "poor quality" and their existence leaves young people and employers "confused".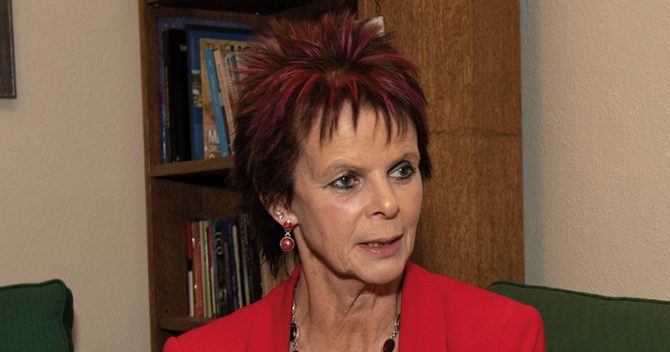 Milton previously told FE Week that if the qualifications being delivered are of "high quality, have a clear purpose, have good progression and are necessary, and they feel they need to sit alongside T-levels, A-levels and apprenticeships" then providers offering them should "have nothing to fear".
But the Department for Education made it clear in their 2017 T-Level action plan they would need to "address the incentives and support currently available for other competing qualifications."
The Association of Employment and Learning Providers has also submitted its response to the consultation.
It warned there is a "danger of qualifications with low enrolments being removed with little consideration to specialist niche provision" and echoed what Ofqual said: "T-levels will not be suitable for all young people."
"Nor will they cover every occupational area where other qualifications such as BTECs already sit," it added.
"It is important that a variety of level three options are available to learners so they can select a qualification that best suits their learning needs and aspirations."
The DfE's consultation closes on June 10.