The country's exams regulator has begun an investigation into "direct claim status" in an attempt to tackle qualifications malpractice in FE.
Last year, Ofqual launched an inquiry into qualifications fraud in the private security sector after a sting by the BBC found staff at Ashley Commerce College, in Ilford, were prepared to sit exams for students training to work as security guards.
FE Week reported in February that following the regulator's own wider investigation into the misconduct, which revealed some awarding organisations had inadequate arrangements with their training providers, one exam board, Industry Qualifications, was notified of an intention to be charged a £50,000 fine in relation to 13 breaches, the review of which is currently ongoing.
Now, the regulator says it is researching DCS – a reward system that allows providers to make claims for qualification achievements without external verification from their awarding organisation first.
In Ofqual's annual report and accounts, published today, it said: "In spring 2017, we published a report covering the potential for malpractice and maladministration during 2015 and 2016 in qualifications required for working in the private security industry.
"We have begun to review whether there are other qualifications and sectors where there may be similar risks.
"We have already started a wider research programme to consider the risks associated with 'Direct Claim Status' across all sectors."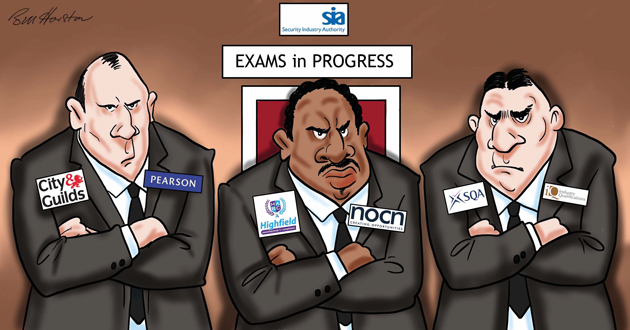 DCS is awarded to those providers that meet quality criteria defined by their awarding organisation, usually on an individual qualification basis, after they meet certain criteria.
A source told FE Week that DCS is incredibly popular with providers because they are able to offer a quick turnaround from assessment to certification, but that it can be high-risk for a number of reasons.
There's usually a long period of time between a qualification being awarded and a review of the awarding organisation – sometimes up to a year.
"Should an awarding organisation subsequently choose to remove DCS there may be learners that have been awarded qualifications that they did not fully achieve," the source said. "Tracking those learners down and rescinding the qualification is a difficult proposition."
DCS is also traditionally awarded where a provider's staff demonstrate that procedures meet quality requirements. But when there is a change in personnel, if the awarding organisations aren't notified, it can lead to the issue of incorrect certificates.
Ofqual said had nothing else to add other than it was in the evidence gathering stage of the investigation.