The National Union of Students (NUS) has rejected calls to back the government's prevent duty legislation, repeating its "legitimate" concerns about new duties on colleges to tackle extremism and radicalisation.
From September 21, FE institutions will be subject to the prevent duty, which requires them to put policies in place relating to IT systems, staff training, external speakers, gender segregation and other areas in order to prevent potential "radicalisation" of learners and exposure to "extremism".
The NUS voted to oppose the rules at its conference in Liverpool in April, on the grounds that they promote mass-surveillance, "further criminalise Muslims and Black people", include "intrusive" new measures and pose a "significant threat to civil liberties and freedom of speech on campuses".
Business minister Jo Johnson (pictured) has written to the NUS reminding it of its "responsibilities in preventing radicalisation and challenging speakers", but the union has rejected calls for its support and questioned its own responsibilities in this area.
A spokesperson told FE Week: "NUS believes there are legitimate concerns about the impact the counter terrorism and security act will have on student welfare.
"Criticism and debate is at the heart of the policy-making process, and so we would encourage government to listen and reflect on the legitimate concerns that exist to their agenda, rather than attacking organisations for simply not agreeing with their approach.
"As students' unions are not public bodies, and therefore not subject to the act, it's confusing that the government are so focused on our work.
"NUS is a campaigning organisation so our opposition to this agenda – based on both principled and practical concerns, and passed at our most recent national conference – is both valid and appropriate."
Mr Johnson, who is the minister for universities and science, said it was important there "can be active challenge and debate on issues relating to counter terrorism" and said provisions for academic freedom were part of the prevent guidance for colleges.
He added: "It is my firm view that we all have a role to play in challenging extremist ideologies and protecting students on campus. Ultimately, the prevent strategy is about protecting people from radicalisation.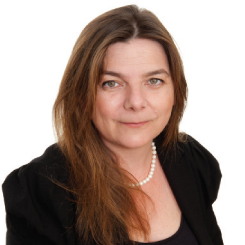 "It is therefore disappointing to see overt opposition to the prevent programme. The legal duty that will be placed on universities and colleges highlights the importance that the government places on this."
The legislation has also come under fire from University and College Union general secretary Sally Hunt, who said the best response to acts of terror was to keep colleges as "open democratic spaces, rather than close down debate and create mistrust between teacher and student, which is what these plans risk doing".
She added: "Universities and colleges have a responsibility to ensure the safety of their students and staff and not to allow activities which are intended to foment hatred or violence, or support for unlawful activities such as terrorism.
"However, universities and colleges rightly cherish, and must continue to promote, academic freedom as a key tenet of our civilised society. It is essential to our democracy and right to freedom of speech that views are open to debate and challenge within the law.