A much-loved adult residential college has announced it will remain standalone and has fought off a £2.4 million funding clawback from the government.
Northern College became locked in a legal dispute with the Education and Skills Funding Agency earlier this year over funding for its residential provision, while it was struggling to meet an adult education performance threshold.
Yet the Barnsley-based college has now revealed it has "retained its independence and is here to stay, with secured funding to support adults to re-enter education and transform their lives".
'Challenges remain' for college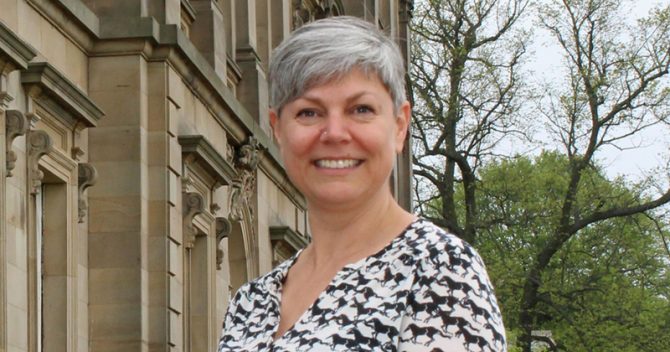 Principal Yultan Mellor told FE Week it has negotiated a clawback worth £2.4 million from the ESFA down to £1 million.
It has also secured three years' funding for its residential provision from Sheffield City Region and West Yorkshire combined authorities.
In a letter to South Yorkshire MP Miriam Cates, apprenticeships and skills minister Gillian Keegan wrote the steering group for a structure and prospects appraisal (SPA) of Northern College had "unanimously agreed" with the FE Commissioner recommending the college remain standalone.
Though she said "challenges remain" for the college, and a discussion between them and the Department for Education over "funding repayments" are ongoing.
Review of residential funding 'ongoing'
The long-term sustainability of the Ofsted grade one college was put at risk earlier this year, owing to what was called a "perfect storm" of funding issues.
The Education and Skills Funding Agency was demanding repayment of funding it said the college owed for claiming residential uplift support for learners who were not resident.
The uplift multiplies funding for residential courses by nearly five times as much as the normal rate.
But the agency claims the college made "errors" worth £1.2 million across 2018/19 and 2019/20 because it applied an agreed uplift for residential funding to each course rather than to each learner.
Yet this interpretation of the rules for the uplift have been challenged, with another adult education residential provider Fircroft College writing in its accounts it had seen "no evidence that the ESFA's position is legally valid" – both Fircroft and Northern engaged lawyers to challenge the government.
A national review of residential funding was announced by the Department for Education last year and a departmental spokesperson said today it is still ongoing.
A significant shortfall in enrolments, blamed on Covid-19, meant the college also faced having to pay back £660,000 because it failed to hit the ESFA's controversial 90 per cent tolerance threshold for national adult education contracts.
Northern given 'huge stamp of approval'
Then FE Commissioner Richard Atkins was asked by the agency to conduct a diagnostic assessment and SPA of the college, which left some fearing the Barnsley-based provider would be forced to merge after having been open since 1977.
The commissioner's report said Northern College "faces an increasingly uncertain future due to a combination of factors," including the clawback and changes to the uplift, "which taken together contribute to a 'perfect storm'".
Yet fears of a merger have not come to fruition it seems, with Mellor saying the college had been given a "huge stamp of approval.
"Following the SPA process to review the work of the College and how we are funded, it has been confirmed that we will retain independence and continue to develop and deliver outstanding adult residential education for the communities of South and West Yorkshire, and beyond."