The government has announced a taskforce to help more people with learning disabilities to access apprenticeships — but admitted that it has yet to finalise the people who will make it up even though it is meeting this month.
The announcement comes just two weeks after shadow skills minister Gordon Marsden put a written question to his government counterpart Nick Boles (pictured), asking "which groups he has met with and plans to meet with to discuss the importance of apprenticeships and other technical education for young people with disabilities".
The taskforce was announced on Monday (May 9), and current plans are to meet three times during May and June — "once to identify issues, then to explore solutions and finally to form recommendations to make to ministers".
The taskforce will be led by Paul Maynard, the Conservative MP for Blackpool North and Cleveleys, and will include employers, training providers, charities and educational experts. However, a spokesperson for the Department for Work and Pensions (DWP) has admitted that the group's full roster was "yet to be decided", adding that it "will be announced soon".
FE Week understands the Association of Employment and Learning Providers (AELP) has been invited to take part.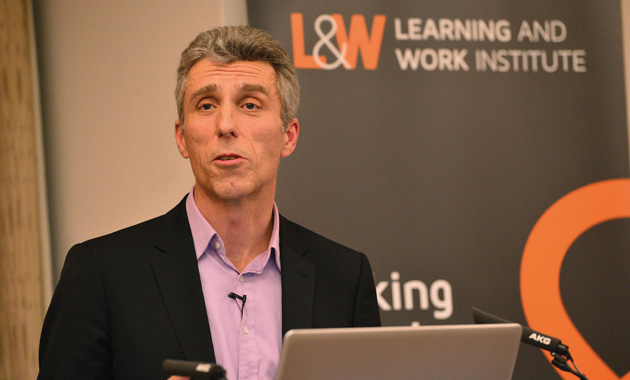 The government said the taskforce is designed to support the drive to create three million new apprenticeships by 2020, and halve the disability employment gap.
Only six per cent of people with learning difficulties are currently in employment, according to government statistics.
Learning and Work Institute chief executive David Hughes (pictured) has also expressed interest in the initiative.
He said: "Apprenticeships can and should be an attractive and inclusive route into work and training for people with learning difficulties and disabilities. I look forward to helping the taskforce."
For shadow skills minister Gordon Marsden (pictured left), the taskforce has been a long time coming and the announcement "follows sustained campaigning from Labour and disability groups".
He said: "We have already submitted agenda thoughts for this taskforce.
"These include issues around dyslexia, low current support for disabled people from DWP, and the need for the new Institute for Apprenticeships actively to take up access for disabled groups as a high priority."
Philip Connolly, policy and development manager for Disability Rights UK (DR UK), welcomed the taskforce's creation, but said his organisation "would wish to see it have a broader focus that also includes older potential apprentices and disabled people with fluctuating conditions".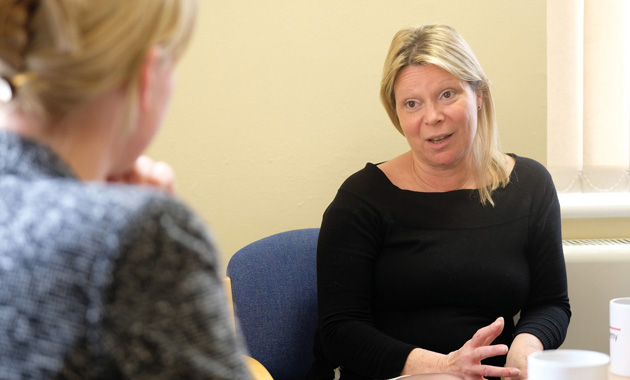 He said that DR UK had not been invited to get involved in the taskforce, but had been asked by ministers for its views.
Mr Connolly added: "We are concerned about the make-up of the taskforce, and wish to see disabled people, particularly people with learning disabilities, in the membership."
Dr Caroline Allen, (pictured) chief executive officer of Orchard Hill College & Academy Trust, a family of specialist providers, also warned that "changes to the apprenticeships framework will need to be carefully thought through, to ensure they provide the flexibilities needed to make this positive initiative successful".
Tim Nicholls, policy manager at the National Autistic Society, said that unemployment remained "a huge problem" for autistic people in particular.
He said: "We've been campaigning on this issue with autistic people,
encouraging the government to do more to increase employers' understanding of autism, and the small changes they can make to open up the workplace to autistic people. Apprenticeships should play a key part in this."