New Skills Minister Nick Boles admitted to knowing "nothing" about the sector during his first parliamentary appearance in the job, but said he was "keen to learn" about FE and skills.
Likening himself to dim-witted Faulty Towers  waiter Manuel (pictured right), played by Andrew Sachs in the 1970s BBC comedy series, Mr Boles told a Westminster Hall debate he felt unprepared.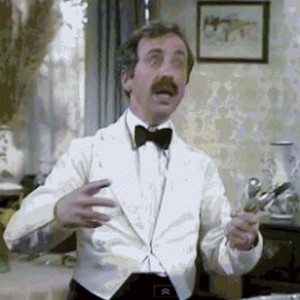 Responding to statements from MPs Graham Allen, Andrew Percy and Justin Tomlinson, along with Shadow Education Minister Rushanara Ali, about provision for 14 to 17-year-olds considered pre-Neet (not in education, employment or training) and Ofsted, he spoke of his pride in taking on the new role.
He said: "I am tremendously privileged and lucky and happy to be given this job. Like poor Manuel, I know nothing at the moment, but I am keen to learn."
He said a piece of jargon he was not fond of was the phrase "workreadiness," as he conceded he felt "quite un-workready myself" after less than 24 hours in the job.
Mr Boles also used his speech to pay tribute to the "energy, enthusiasm and drive" of his predecessor, Matthew Hancock, who has been appointed Business, Enterprise and Energy Minister and will attend Cabinet in his job (although not as a Cabinet post-holder).
For more on Mr Boles's first parliamentary appearance as Skills Minister see feweek.co.uk this afternoon