A newly-established House of Lords committee on social mobility launches its first investigation tomorrow — and apprenticeships are set to be route of investigation.
The group of a dozen Lords, chaired by Labour peer and former Bristol East MP Lady Corston (pictured above), will look into the transition from school to work.
It will hear from officials from the Department for Education and the Department for Business, Innovation and Skills in its first evidence session, starting at 11.05am (follow @feweek for live updates).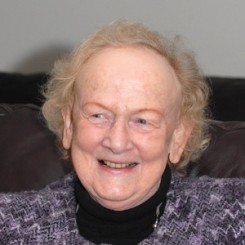 The committee, which was appointed on June 11 and includes Innovation Code creator and Lib Dem education spokesperson in the House of Lords Lady Sharp (who was profiled by FE Week two years ago), is expected to look into the government's 3m apprenticeship target, FE funding, employer engagement, careers advice and recent changes to child poverty measures.
Lady Corston told FE Week: "There's been a great emphasis on what we call the royal route,  people who take A-levels and then university, and of course there are apprenticeships, although for young people there's not nearly as many as there should be, and we know there are people who are Neet [not in education, employment or training].
"But there's this missing middle — a very large cohort about which we know nothing and I'm very interested in finding out what's happening to them, and what happening in FE, generally.
"There's some evidence of some considerable downward social mobility and we've got to see if that's the case."
A committee spokesperson said an estimated 40 to 50 per cent of young people fall into the "missing middle" category referred to by Lady Corston, but that "it would seem that no investigation on any significant scale has been carried out".
"The committee is looking to unpick the group known as the 'missing middle' and to assess if the provisions currently in place are supporting those most in need," she added.
In the committee's second evidence session tomorrow, from noon, representatives from the Institute of Fiscal Studies, the Centre for Analysis of Social Exclusion at the London School of Economics and the UK Commission for Employment and Skills are expected before the committee.
A committee spokesperson said potential future witnesses included Former Deputy Prime Minister Nick Clegg, chair of the Social Mobility and Child Poverty Commission and former Labour MP Alan Milburn, Demos, the Centre for Social Justice and the Institute for Public Policy Research.
Joining Lady Corston on the committee in addition to Lady Sharp is Lady Berridge (Conservative), Lady Blood (Labour), Lord Farmer (Conservative), Lord Holmes (Conservative), Lady Howells (Labour), The Earl of Kinnoull (crossbencher), Lady Morris (Labour) Lord Patel (crossbencher), Lady Stedman-Scott (Conservative) and Lady Tyler.
"We'll be taking evidence from people who can point out to us some of the anomalies in our present system and how we could make much better use of the human capital that we've got," said Lady Corston.
The committee is due to report its findings by March 23.