The colleges that are most successful at helping unemployed learners move into work have been named, in the latest learner destination data.
The new experimental data on outcome based success measures for adult FE learners from 2012 to 2014, published by the Department for Education, details the proportion of sector learners that have moved onto further learning or employment.
The report, covering outcomes for learners across 221 private training providers and 218 FE colleges, comes ahead of the planned introduction of minimum standards based on outcome measures from 2017.
A key measure, for example, looks specifically at the outcomes for learners who were on unemployment benefits before starting their studies.
The most successful college by this measure was Selby College, with 71 per cent of unemployed learners finding sustained employment following their courses.
Liz Ridley, Selby College's vice principal, said she was "delighted" by the college's learner destination data results.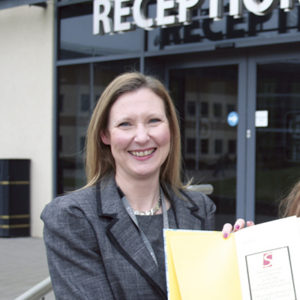 She said the college had developed a "tripartite approach" which involved working closely with Jobcentre Plus and local employers, and training learners to "undertake specific roles or work with specific companies", as well as tailoring courses to meet learner and employer needs.
At the other end of the table, South and City College Birmingham was the least successful at enabling its previously unemployed learners to find work – with just 34 per cent moving onto sustained employment.
Mike Hopkins, South and City College's principal, told FE Week that the college had "one of the highest levels of disadvantage of any college in the country, and a very significant level of our completions are either in ESOL or entry or level one provision, especially for students with learning difficulties and disabilities."
He added: "These adult students progress into other higher level training and take considerably longer to gain employment hence the apparent low employment rate."

Across all providers, independent training providers had a slight edge over colleges at getting their unemployed learners into sustained employment.
In total, 48 per cent of the 170,740 out-of-work learners at training providers found work – compared with 46 cent of the 276,490 unemployed learners who studied at colleges.
This new report is the second set of experimental data on outcomes for FE learners to have been published.
The first, released in September 2015, covered outcomes for adult FE learners from 2010 to 2013.
At the same time, the government ran a consultation, which closed December 2015, on introducing outcome-based success measures for providers based on learners' destination data.
The intention was that these new performance measures would have "bite" and would "provoke transformational improvement", according to the consultation document.
The latest report is "intended as a step towards understanding the long term trends of learners into all types of employment and moves towards routine publication of outcome-based success measures designed to help inform learners, employers, providers and anyone with an interest in the further education sector".
For the first time, the statistics include self-assessment employment returns, alongside PAYE data for 2013/14 – meaning that it is the most complete set of outcome measures so far.
In its response to the 2015 consultation, the government said it would start to use the measures "for accountability purposes" from autumn 2017 "with a period of shadow running from autumn 2016".