Chief executive of the Association of Specialist Colleges (Natspec) Alison Boulton will be standing down in January, FE Week can reveal.
A Natspec spokesperson confirmed today that she will be replaced by Clare Howard (pictured below right), who is currently deputy managing director of Association of Colleges Sport.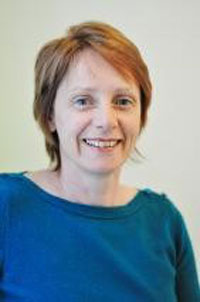 Ms Boulton said: "It has been a privilege to lead Natspec through these changing, and challenging, times.
"My lifelong passion has been to improve the quality and experience in education for young people with disabilities and working alongside dedicated and expert staff in member colleges to enable young people to achieve their goals has been immensely rewarding.
She added that "Natspec has been a positive and strong partner in the ever changing policy landscape, working with partners to influence decision making across all levels of government."
Ms Howard has led sport and health policy at AoC since September 2010, according to her LinkedIn page, and has more than 25 years' experience in the public, private and voluntary sectors.
She said: "I'm excited by the opportunity to lead a strong national membership organisation in such an important sector.
"Although we are operating in times of scarce resources, it is vital that Natspec represents the voices of young people and their families to improve outcomes, quality of life and reduce long term costs to the public purse.
"I am motivated by change and challenge and look forward to working with members and partners to continue the development of the organisation."