A careers investment fund, an improved National Careers Service (NCS) website and free or subsidised access to advice are among the recommendations of the National Careers Council (NCC) as it identified "insufficient progress" with reforms since its previous annual report.
As well as re-iterating its call for an employer-led government advisory board on careers, for which Skills Minister Nick Boles today announced a recruitment drive, the NCC set out three further recommendations in its report, 15 months after its report entitled An Aspirational Nation: Creating a culture change in careers provision.
The NCC's first new recommendation, in a report called Taking action: Achieving a culture change in careers provision, is that the government should provide free or subsidised access to independent and impartial career development professionals. Its second is that the NCS website should be updated to make it more appealing to learners as a "matter of high priority".
The third new recommendation is that a careers investment fund should be set up and administered by the Department for Education (DfE) in order to "improve existing and successful initiatives and the piloting of innovative local models".
Dr Deirdre Hughes (pictured), NCC chair, said: "Last year, the council highlighted to government that a culture change in careers provision was urgently needed, particularly in getting good careers support for young people and adults into more classrooms and households across England.
"Some progress has been made in the last 12 months but this has been far too slow. Meanwhile, our education and labour markets remain complex and confusing for young people, parents and teachers and there are significant costs associated with this.
"We urge government and others to take action across England to halt the rapid decline in careers services for young people."
Schools were given the statutory responsibility to provide independent and impartial careers advice for their pupils in 2011, when the local authority-run careers service Connexions was replaced with the NCS.
Since then, and following the publication of NCC's first report, the government issued statutory guidelines to include specific references to vocational routes and apprenticeships, meaning schools have a legal requirement to promote them along with academic routes.
And the latest NCC comes after a report by auditor PriceWaterhouseCoopers LLP, commissioned by the Gatsby Foundation, estimated the cost to schools of delivering a full working careers advice and guidance system in England as being between £45,209 to £92,466 for the first year £38,472 to £77,445 annually thereafter, depending on the size of the school.
Association of School and College Leaders general secretary Brian Lightman (pictured below right) said: "Schools and colleges have been trying extremely hard to provide careers guidance to their students and there are many examples of excellent practice.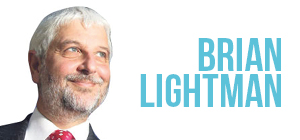 "However many are finding it extremely difficult to access high quality provision from suitable qualified professionals. A stark postcode lottery is putting many young people at a real disadvantage. Young people need more help than ever to navigate the bewildering range of opportunities open to them.
"It is desperately important for our economy and for the life chances of our young people to address the shortcomings in provision highlighted in this report [NCC's second full report]. The recommendations in this report provide a way to achieve this."
Association of Teachers and Lecturers assistant general secretary for policy Nansi Ellis (pictured below left) said: "The government can no longer ignore the fact that it made a disastrous error with careers education when it dismantled the support available for young people.
"The findings of the NCC's report confirm what teachers are telling us, that too few young people can reliably count on getting the support they need to make informed decisions about their
"Evidence from the Gatsby Foundation clearly showed that it would not be expensive for the government to fund effective careers education, information, advice and guidance, especially compared to the savings from stopping young people becoming unemployed."
Skills Minister Nick Boles said: "We welcome the NCC's report that forms a valuable part of the debate on the way young people and adults receive the careers guidance they need. Many schools and employers are doing excellent work to ensure young people are prepared for the world of work and we are committed to helping more to follow their lead.
"We are grateful for the council's recommendations and can announce that the recruitment process has started for the employer led advisory group – the first recommendation of the council. We will carefully consider this report and respond in full shortly. We are grateful to the NCCCouncil and would like to thank chair Dr Hughes and members for all their hard work."