The National Audit Office (NAO) will investigate quality concerns over the Department for Business, Innovation and Skills' (BIS) drive towards 3m new apprenticeships by 2020.
The NAO announced today (November 6) that it will publish a report on apprenticeships in spring next year.
A spokesperson said: "They are a key element of the government's plans for growth and productivity and 3m new apprenticeships have been promised over the course of this parliament. The study will examine the management of the apprenticeship programme by BIS."
"In particular, it will assess whether the department is facilitating the delivery of high quality skills training that meets the needs of businesses, employees and the wider economy," it added.
The NAO published a previous report on apprenticeships in February 2012 — which looked at whether BIS was "obtaining value for money from the programme", as reported in FE Week.
It found that "adult apprenticeships offer good value for money, but the government needs to focus its resources on industries which offer the best economic returns".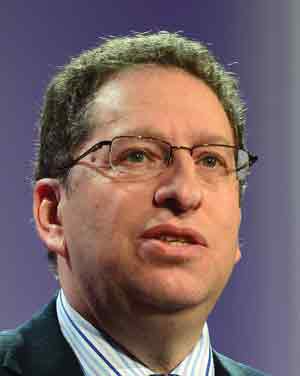 Stewart Segal (pictured right), chief executive of the Association of Employment and Learning Providers, told FE Week today: "Given the NAO's previous findings about the programme's excellent return on the government's investment, it's important that the reforms both for funding and standards build on what has worked well."
He added: "Our post-election submission included a number of recommendations on how significantly more apprenticeships can be delivered in this parliament without risking quality in the programme and we have shared these with the NAO as part of its welcome inquiry.
"We have always said that the apprenticeship programme needs an effective overall management structure that involves employers, providers and other stakeholders working with government."
At the Association of Colleges, Teresa Frith, senior skills policy manager, said: "Apprenticeships are an essential part of post-16 education and training as they provide a dual learning, both on and off the job.
"We hope the NAO will have a good look at the management of reform and the growth of the programme, as the Government aims for its target of 3m new apprenticeships by 2020.
"We have already spoken to the NAO and we will be watching this investigation as it develops."
Concern was raised over the apprenticeship reform programme stalling after Skills Minister Nick Boles (pictured below left) told the House of Commons Education Select Committee in January that the government had "gone off half-cock" on planned changes, including proposals to fund them through PAYE, as reported in FE Week.
The government partly addressed this in July when it announced plans for an apprenticeship levy on large employers, to encourage more businesses to invest in the programme, with a BIS consultation on how this would work closing a month ago.
But FE Week also reported growing frustration among new Trailblazer apprenticeship designers in August over delays with the government clearing standards for delivery, almost a year after they were first published in a number of cases.
Just 22 standards had been cleared by BIS as ready for delivery at the time and that figure still only stands at 60 out of more than 350 under development.
An Ofsted report published on October 22 was also highly critical of apprenticeship standards and
chief inspector Sir Michael Wilshaw criticised widespread use of government cash to subsidise low wages training programmes for older learners in an exclusive interview with FE Week.
He said: "What we're seeing is that a lot of apprenticeships are simply accrediting what they're doing already and again employers are using funding from government to subsidise already low wages — that's got to stop."
BIS declined to comment.