The director of Young People and former sixth-form college commissioner has been given the mammoth task of devolving the adult education budget, as part of a reshuffle at the top of the ESFA.
In an extensive new brief, Peter Mucklow has become the agency's director of further education, which as well as implementing devolution includes delivering any future national tendering rounds for AEB – a task that was plagued with major issues last year.
He takes on oversight of adult funding from Keith Smith, who recently switched from being the ESFA's director of funding and programmes to become its director of apprenticeships – which includes taking over from Sue Husband as the head of the National Apprenticeship Service.
Mr Mucklow's task of making the AEB devolution a success is seen by many in FE as a mission impossible.
It has already been delayed by a year and will not now be rolled out until 2019 instead of later this year as originally planned – and even this timescale is considered too tight.
Only eight areas of the country – London, the West Midlands, Liverpool City region, Greater Manchester, the West of England, Tees Valley, Cambridgeshire and Peterborough and the Sheffield City region – have signed deals to take control of AEB spending in their regions.
It means the Department for Education will remain as the central distributer of AEB for all other areas.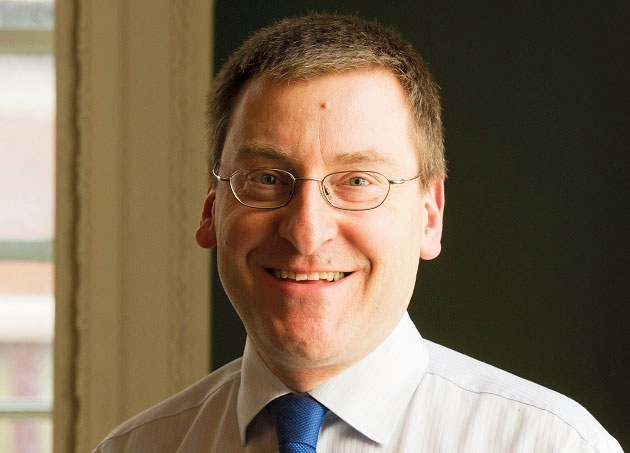 The mayors from those regions with deals in place have recently "voiced concerns" with the government over the impracticality of the process.
They told FE Week in February they are worried that the combined authorities have "inadequate" influence and a lack of funding during the transition year, as well as "challenging" timescales for the handing over of power.
Future AEB tenders will also prove a headache for Mr Mucklow if history is anything to go by.
Last year's tender was beset with delays, and successful providers were left outraged when they only received a fraction of their previous allocations.
The ESFA then made things worse by changing procurement rules to allow providers who had failed in their bids to receive 75 per cent of the amount they had the previous year.
Political campaigns and threats of legal action were threatened until the agency brought all provider funding up to the value of 75 per cent of the amount they had last year.
Mr Mucklow was previously the sixth-form college commissioner with a remit covering just 16-to-18 funding – a job which he had held since 2013 but stepped aside from last year when the Richard Atkins' FE commissioner role expanded to cover SFCs.
In his new job as director of FE, Mr Mucklow is also responsible for the "full range" of intervention strategies he will impose to "prevent or remedy institutions' poor performance in finance, quality or governance".
He will also support implementation of the post-16 area reviews.
The job change has been implemented by the ESFA's new chief executive, Eileen Milner, who started in November following the departure of Peter Lauener.
Keith Smith's new role meanwhile means he is now the agency's person who is most responsible for the apprenticeship levy and apprenticeship funding service.
He will be expected to intervene in cases of failure or high risk when it comes to apprenticeships, as well as take charge of NAS.
Ms Husband had been in charge of the service for four years but has now become director of employer engagement at the ESFA.
She is responsible for the National Careers Service, the National Contact Centre, WorldSkills UK and "developing relationships with employers at chief executive level to drive engagement with the skills agenda". She also leads the ESFA's people board, and takes on some internal ESFA "employee engagement".
Meanwhile, the agency's director of the transaction unit, Matthew Atkinson, is now the ESFA's director of provider market oversight.
In this post he will keeps control of the transaction unit until it ends, but will also take on the agency's financial assurance team who audit and investigate funding issues.