There was cross-party and unanimous condemnation from dozens of MPs over real-terms cuts to FE funding during a Parliamentary debate, but campaigners want the government to now act.
As many as 50 MPs attended Westminster Hall on Monday to debate a petition which has so far attracted over 69,000 signatures by calling for college funding to be increased to parity with schools funding.
Despite cross-party support for greater funding for FE, debate convener Daniel Zeichner MP was sceptical: "The way we get results is endless pressure and noise, so the debate was helpful.
"But a debate is not a decision. What colleges need is cash.
"Ultimately, we know the economy is going to be shrinking with Brexit, so we have to ask ourselves where in the education system is likely to have the biggest hit.
"The Secretary of State is going to be more interested in schools, so it's not an optimistic outlook."
The debate was attended by some of the petition's creators, including Brockenhurst College students Charlotte Jones and Hannah Powis.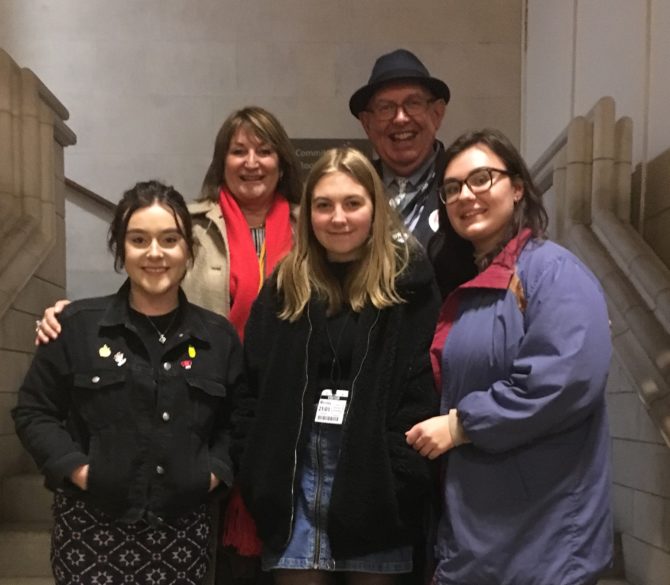 The learners came up with the idea of a petition on Parliament's website during the Love Our Colleges campaign in October after finding out about the gap in funding between schools and FE colleges, which have seen cuts of nearly 30 per cent from 2009 to 2019.
Speaking the day after the debate, Hannah told FE Week: "We thought it was really important for sustainability to make sure we are able to continue providing the services we get from the college for future generations.
"Things like mental health support, which the college is really good at; we want to ensure that's stable for future students."
Since the petition began, other students at the college have found issues they are passionate about and started campaigning on them, following the petitioners' lead.
"I think it's really important for students to know they are able to effect change," Charlotte said.
The pair will carry on putting pressure on politicians and make sure they are still listening to the complaints about FE funding.
They would like to see meetings being held with Treasury officials to discuss this and to get that additional funding for colleges.
How FE has constantly lost out on funding was raised by several MPs during yesterday's debate, with education select committee chair Robert Halfon saying: "The chasm in funding for education either side of a student's 16th birthday has now widened to 24 per cent."
He related how the schools minister had told his committee the government decided to prioritise spending on five to 16-year-olds as it would have a more demonstrable impact on life chances.
"FE has been called the Cinderella of education, but we should remember that Cinderella became a member of the royal family, and she did not crash the carriage," Mr Halfon said, making reference to the Duke of Edinburgh.
"We need to banish the ugly sisters of snobbery and underfunding."
At the end of the debate, skills minister Anne Milton told MPs she would continue to champion FE in the run-up to the spending review – the Treasury's audit of expenditure by every government department.
"In the run-up to the spending review, it is time to articulate the case for FE," she said.
"We talk about it not being school or university, but we need a clear vision that everyone can get behind.
"The 16 to 18-year-old population has been declining for several years, but we will see an increase after 2020.
"By 2028, there will be a quarter more 16-year-olds than there are today, so the problem is coming up behind us."