Government apprenticeship policies have come in for stern criticism in a new report by MPs, that insisted standards should have at least one approved assessment organisation in place before they're delivered.
The sub-committee on education, skills and the economy, formed from the education and business select committees, gave a total of 36 conclusions and recommendations in the comprehensive report out today, which looked at all aspects of the apprenticeship reforms.
One of the key issues raised was that "apprentices should not have been allowed to begin their training without an assessment organisation in place and a clear idea of how their success will be measured".
The committee, chaired jointly by MPs Neil Carmichael and Iain Wright, recommended that "standards should have at least one approved assessment organisation in place before they can be delivered".
It comes as latest FE Week analysis, comparing the Statistical First Release (published March 23) with the Register of Apprenticeship Assessment Organisations (published March 28), found 1,720 (14 per cent) of 12,200 total starts on standards up to January this year still had no apprenticeship assessment organisations.
Former top skills civil servant Dr Susan Pember, now director of policy for adult learning provider membership body Holex, turned on government planners last October over this issue.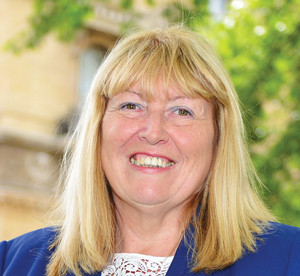 She described the situation as "diabolical", after FE Week analysis at that time showed no approved awarding organisations for over 40 per cent of learner starts on new apprenticeship standards.
Now responding to the today's report, Dr Pember said although the content was welcome, she did not "feel it goes far enough" on the recommendation of having at least one approved assessment organisation in place before a standard can be delivered, adding that that "should be the minimum".
Mark Dawe, chief executive of the Association of Employment and Learning Providers, added: "An approved assessment process itself should also be in place first with an agreement on its price."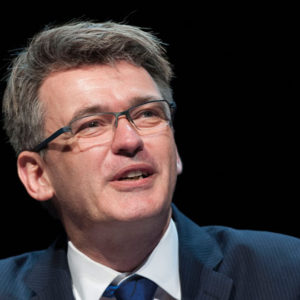 Another aspect of the new apprenticeship system that was denounced in the sub-committee's report was the government's plan for the external quality assurance of standards.
On March 17, FE Week reported that the new Institute for Apprenticeships was proving the most popular choice for EQA for so far – even though it was only set up as a "last resort" option.
Of the 162 apprenticeship standards currently approved for delivery, 26 had chosen the IfA as their EQA route, compared with just 15 that had gone with the government's official qualifications regulator Ofqual.
Furthermore, while Ofqual would be overseen by the IfA in delivering quality assurance, the Institute itself will not have an organisation regulating its delivery of this role.
The MPs report said: "The integrity of the apprenticeships undertaken under new standards depends on the consistency and reliability of EPA. We are unconvinced that the government's current model of EQA will achieve this."
It recommended that to rectify this "Ofqual should be given responsibility for the EQA of all EPAs".
But Phil Beach, Ofqual's executive director of vocational and technical qualifications, told FE Week yesterday: "The important thing here though is not the action of any one body.
 "We are committed to working with the IfA, and to partnering with industry on external quality assurance."  
The MPs' report also raised concern about quality being sacrificed in the drive for three million apprenticeship starts, and found that while the government "is right to give employers greater influence within the apprenticeship system", the voices of smaller businesses were being "drowned out". 
Stephen Evans, chief executive of the Learning and Work Institute, said: "The committee is right to be concerned that we risk hitting the target but missing the point."
Petra Wilton, director of strategy for the Chartered Management Institute, agreed there was a need to "raise the quality and prestige of apprenticeships", but defended employers' involvement.
She said: "Employers are not investing their time and resources just to meet a government target of three million apprenticeships, they are genuinely employing new talent or upskilling their managers, to ensure they're competitive and can access the skills needed to grow."
Responding to the report, a Department for Education spokesperson said: "The government's focus is on building a world-class education and skills system.
"It means we are not just concentrating on apprenticeship starts, but on employment opportunities, employer take-up and quality.
"In addition we are investing over £500 million a year of new funding for technical education and the apprenticeship levy will double the annual investment in apprenticeships to £2.5 billion by 2019-20."