Among the country's colleges, independent learning providers and other skills bodies, at least 14 have welcomed new leaders for the start of 2015/16.
Harrow College has started the new term with promotion from six years as vice principal to the top job for Pat Carvalho.
The appointment follows the resignation of Tony Medhurst who left the role after more than seven years, during which time it was rated as 'good' by Ofsted.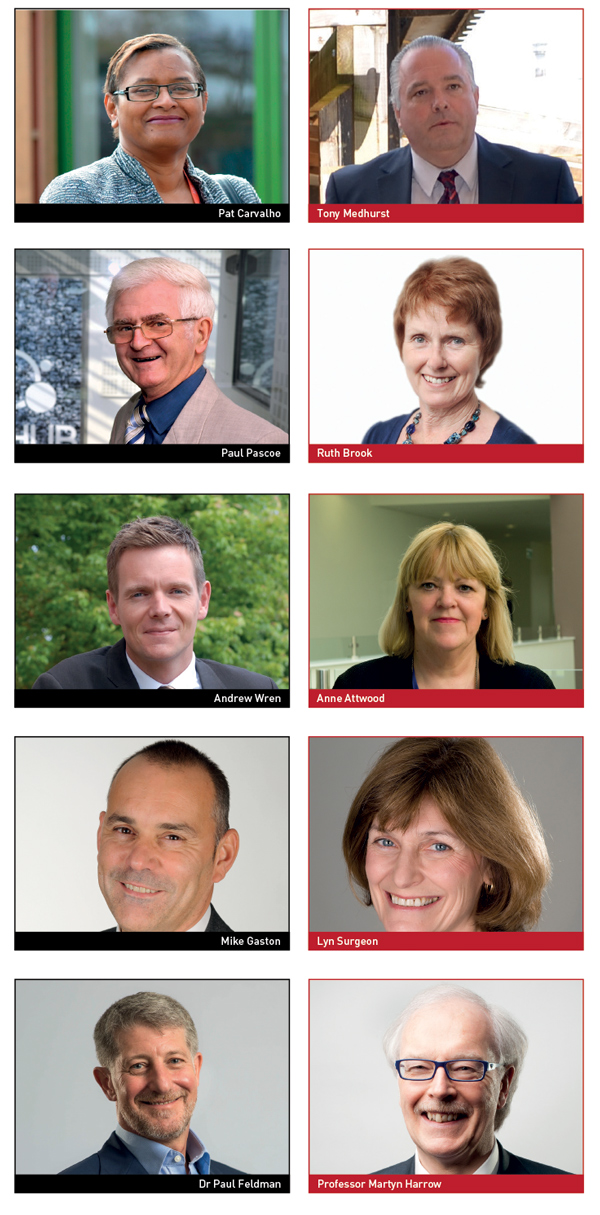 Ms Carvalho said she was "delighted to be able to take the college forward over the coming years".
"I will ensure that we provide high quality education and training that really supports local young people and adults to achieve their full potential as well as contribute positively to the local economy and wider community," she added.
Nick Davies, chair of governors at Harrow College said: "The board are very pleased to have secured the appointment of Pat. We are all looking forward to working with her in further developing our learners' experience.
"Her wealth of knowledge and experience of Harrow College and the sector will be a valuable asset. This will ensure the college continues to build upon its successes and achievements for the future."
Mr Medhurst joined Hertford Regional College over the summer, taking over from interim principal Desdra Kingdon.
In South Yorkshire, Doncaster College and University Centre has appointed Paul Pascoe as its new chair of the corporation, replacing Ruth Brook.
Mr Pascoe has spent the past few years working at the Regional Development Agency, Yorkshire Forward, on education, skills and enterprise-related schemes.
On leaving school, Mr Pascoe became a mechanical engineering apprentice in precision engineering, later moving to heavy engineering and was involved in the machining of the cylinders that operate the river Thames flood defences.
He left industry to train as a teacher and became a lecturer in mechanical and production engineering, specialising in computer numerical control and computer aided manufacture, alongside becoming an examiner for City & Guilds.
Mr Pascoe said: "Education and FE in particular has been a large part of my adult life and has provided me with new horizons and many opportunities. I continue to believe in the benefits of education, both of the individual and the wider community."
Doncaster College principal, George Trow, said he is "delighted" with the appointment.
"Mr Pascoe has excellent local knowledge and experience and is passionate about the student experience here. He is particularly interested in our provision for our apprentices in local industry," added Mr Trow.
Cumbria's Furness College has welcomed new principal Andrew Wren as the successor to Anne Attwood, who retired after 12 years in charge.
Mr Wren joins the Ofsted rated 'good' college from East Riding College, also rated 'good', where he was vice principal.
He said: "I am delighted to be joining a college which is as successful and forward-thinking as Furness College and I look forward to leading a team which makes such a positive impact on learners and employers across the area."
Furness College chair of governors, John Butler, said the board are "looking forward" to working with Mr Wren in "further developing the Ofsted success of Furness College and taking the college forward into a new era".
"I would also like to take this opportunity to thank Anne for the outstanding contribution she has made to the development of further and higher education in Furness and wish her a long and happy retirement," added Mr Butler.
Meanwhile, Mike Gaston has taken the reigns at South Downs College after his appointment just before the end of the last academic year, following the retirement of Lyn Surgeon.
Originally training to become a fine artist in London, Mr Gaston has spent more than 25 years in both further and higher education, and prior to the new appointment he was principal at Hampshire's Totton College.
He said he feels "privileged" to succeed Ms Surgeon as principal of the Ofsted rated 'excellent' college and aims to make the institute become a leading provider for "professional and technical excellence".
"One of our main strategic objectives is to engage as a strategic partner with employers, responding to needs of business and contributing to our economic and cultural community. This also includes engaging employers to help transform curriculum delivery, diversify and grow income," he said.
And lastly, Jisc, the country's FE body for digital service and solutions, has appointed Dr Paul Feldman as its new chief executive.
He will join the company in mid-October, taking over from Professor Martyn Harrow who has held the post for the past four years.
Currently an executive partner at technology researcher Gartner UK, Dr Feldman has a commercial background having spent more than 20 years in retail financial services at Nationwide Building Society, Barclays Bank and First Data Europe, the Middle East and Africa, both in IT and business roles.
Of his new role, Dr Feldman said: "Jisc plays a pivotal role in helping the UK's higher education, further education and skills sectors reinvent, adapt to change and make savings through the shared services, collective deals and advisory support it provides.
"Now, more than ever, universities and colleges need this kind of body and advice to help them take advantage of the opportunities digital technology offers to transform research, teaching, learning and organisational culture."