Sector leaders have called for more detail about how a new company set up by government to improve careers advice will operate after Education Secretary Nicky Morgan (pictured) "evaded" MPs' questions about the organisation.
The Association of Colleges (AoC) and Association of Employment and Learning Providers (AELP) said answers given by Ms Morgan when she appeared in front of the Education Select Committee on Wednesday (January 7) did not go far enough to allay concerns about careers advice.
During the hearing, Ms Morgan confirmed the initial £20m funding announced in Chancellor George Osborne's Autumn Statement would cover the first two years of the company's work, and that she hoped employers would pay for it after that.
But she deflected several other questions about how the organisation would run, and had to defend it after committee chair Graham Stuart pointed out similarities between its remit and that of the existing National Careers Service (NCS).
Martin Doel, AoC chief executive, said: "It is disappointing to hear that Nicky Morgan was not yet able to give further detail on how to tackle failing careers advice.
"We would like to see the establishment of a careers hub in each local area, supported by schools, colleges, universities, local councils, employers and Jobcentre Plus to ensure that everyone has access to the high-quality impartial advice they deserve.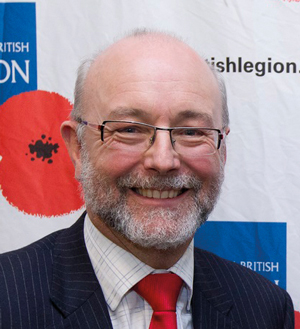 "We hope that the new careers and enterprise company set up by the government will consider our proposal as a means by which all involved can be incentivised to set aside their narrow institutional interest in favour of meeting the needs of young people."
An AELP spokesperson said: "The probing over how the new company will dovetail with the activities of the NCS has not alleviated our concerns about its creation.
"We would have preferred that England had an integrated all-age service built around the services of the NCS and that the Department for Education's new investment should have enhanced other existing services."
During the hearing, Mr Stuart said: "The government announced in its statutory guidance in 2014 that the NCS from October 2014 will expand its offer to schools and colleges.
"The NCS will broker relationships between schools, colleges, local communities and employers. It would appear that from October 1 the very role for the NCS, which it's being expanded to do, is exactly the role which you now say the new organisation is going to do."
Ms Morgan said: "They will work in partnership together. The organisations are different. They will work together to deliver that same goal."
Her performance in front of the committee was later described as "evasive" by member Alex Cunningham.
Speaking at a launch event for a campaign by the National Union of Students (NUS), Unison and the Trades' Union Congress (TUC) for better careers advice that he hosted in parliament later on Wednesday, he said: "Everyone is united in saying this system is broken. The Secretary of State says she's listening but we need to make sure she hears as well."
A key demand of the joint campaign is to ensure access to face-to-face careers advice, as opposed to the online support currently offered by the NCS.
TUC assistant general secretary Paul Nowak said: "Of course online information is important, but when you're talking about people's careers, people's working lives you need to give them more support than just a hyperlink — and we think there needs to be that frontline, face-to-face advice."