An upcoming Ofsted review of apprenticeships is likely to lay bare "quite a lot of bad practice," Skills Minister Nick Boles (pictured above) has said.
The results of Sir Michael Wilshaw's much-awaited inquiry are expected this month and Mr Boles told Conservative Party conference-goers on Tuesday (October 6) that he did not think they would paint a positive picture of the programme.
He also pointed to the shift to Trailblazer apprenticeship standards from frameworks, set to be finished by 2017/18, as a helping to improve standards.
"Ofsted is doing this review and I suspect that they are going to discover what in a sense we all know, which is that there is quite a lot of bad practice," said Mr Boles.
"We are in the process of transferring from the old apprenticeship frameworks to these new Trailblazer standards and let's be honest, while development of the standards is going very well it is still the case that almost all the apprenticeships are being done on the old frameworks.
"Some of those frameworks are great, but some are a bit flaky quite frankly, and you add some employers who are a bit flaky and training providers who are a bit flaky and you will get some bad practice.
"I've met recently with Ofsted at a senior level and asked them to give me to ask their whole network for examples of bad practice so we can start shining a light on it and driving it out of the system."
Paul Warner (pictured right), Association of Employment and Learning Providers director of employment and skills, criticised Mr Boles for the comments.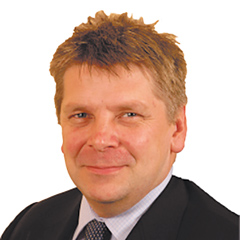 He told FE Week: "We are a little surprised by the minister's comments on bad practice, because while we agree that all of it should be rooted out, we have not been presented with any evidence to suggest that poor delivery occurs on the scale he suggests.
"If we are trying to engage more employers to hit the [government's] 3m target [for apprenticeships], it is vital business is hearing positive messages."