A further education college has plummeted from the highest to lowest overall grade after its first Ofsted inspection in more than seven years.
Mid-Cheshire College (MCC) has been slammed by the education watchdog, which branded its provision 'inadequate' overall, with six out of seven headline fields also rated as 'inadequate'.
Inspectors last visited the college in November 2008, when it was rated 'outstanding' across the board.
Today's report is highly critical of the standard of 16 to 19 study programmes at the college, which it says account for around two thirds of the college's 2,600 learners.
"The requirements of study programmes are not met," the report says.
Learners on study programmes "make slow progress in improving their skills, knowledge and understanding" and "do not have sufficient opportunity to develop essential employability skills to prepare them for work and life beyond college," the report says.
"Too little" teaching on study programmes "is sufficiently challenging" and many learners "do not achieve the high grades they are capable of", the report says.
The proportion of learners "who achieve functional skills qualifications in mathematics and English is low," it continues.
College leaders were criticised for having "allowed the quality of provision to decline to unacceptably low standards".
However, inspectors were more positive about MCC's apprenticeship provision, which they rated as 'good'.
"Well-managed apprenticeship programmes, developed in collaboration with employers, enable the majority of apprentices to make good progress and achieve," the report says.
"Leaders and managers work closely with employers to ensure apprenticeships meet local and national needs," and "the majority of apprentices gain sustained employment or promotion," inspectors found.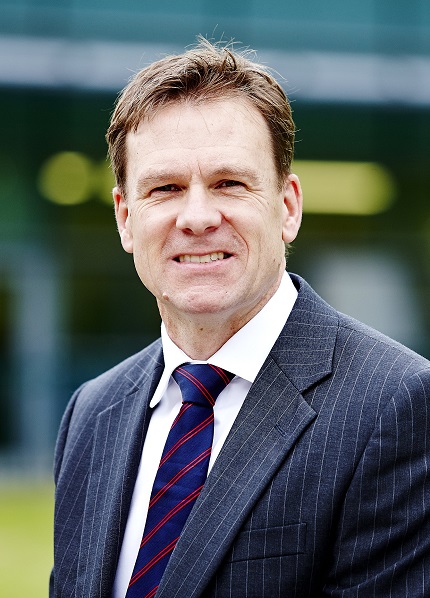 MCC principal Richard Hollywood (pictured right), who took over in 2013 following the retirement of long-term former principal John Reilly, said the college had an improvement plan in place before the inspection "which Ofsted recognised during their visit".
"We have already implemented significant changes to address the more immediate issues and myself, the Governors and the staff are fully focused and determined to bring about the required improvements," Mr Hollywood said.
"My staff and I remain fully focused on our students and helping them to achieve their aspirational goals," he added.
Neighbouring West Cheshire College, located 20 miles away from MCC, was also rated 'inadequate' in November. Both colleges are currently part of the Cheshire and Warrington area review, which began in January.
Today's report comes a day after Ofsted boss Sir Michael Wilshaw told MPs on the education selection committee that he believed 16 to 19-year-olds should be taught in schools.
An Ofsted spokesperson said: "As an outstanding college it was exempt from inspection unless its performance declined in accordance with legislation.
"Ofsted carries out risk assessment of all outstanding provisions and can conduct an inspection where it has concerns."