A college principal in the north-west has left his post unexpectedly, but his former colleagues remain tight-lipped as to why.
Michael Sheehan (pictured) first took charge at Wigan & Leigh College, which has recently been part of the Greater Manchester area review, in August 2014.
A spokesperson for the college told FE Week that Mr Sheehan had "decided to leave the college", but declined to provide further explanation of his reasons.
She added: "Michael, one of the country's leading FE professionals, has led the college through a rapid period of transition and improvement during his time as principal."
Liz Shea, chair of the governing board, said: "The college has seen great improvement throughout Michael's time as principal and I am confident that it will continue to go from strength to strength.
"I would like to thank him for his commitment and dedication to the college throughout this time."
Anna Dawe, Wigan & Leigh's vice-principal for curriculum, has been appointed acting-principal until a permanent appointment is made.
FE Week reported Mr Sheehan's appointment at the college in September 2014.
Previously head of Pendleton College in Salford, and Runshaw College in Lancashire, he replaced Catherine Hurst when he joined Wigan & Leigh.
Ms Hurst was the principal for six years from 2007 and left the college to "explore new challenges".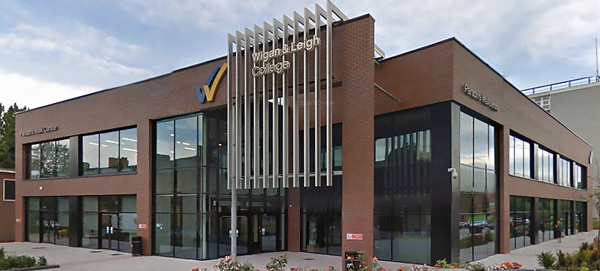 At the time Mr Sheehan said: "I am excited to be offered the opportunity to lead Wigan & Leigh College and am looking forward to working with students and staff.
"The college is at the heart of the local community and is a key provider of education in the borough. With the multimillion-pound redevelopment of the campus, coupled with staff who are dedicated to providing a positive learning experience, the college has a bright future."
Mr Sheehan's decision to leave his post was announced on April 22, 2016.
In the college's most recent Ofsted report, released in April 2015, Wigan & Leigh had fallen from 'good' to 'requires improvement'.
Problems included poor attendance, work that was deemed "insufficiently challenging", and the proportion of students and apprentices achieving qualifications being "too low" – with English and maths a particular weakness.
However, the report noted at the time that "the new principal and senior management team have taken swift action in recent months to improve outcomes for learners".
Mr Sheehan was unavailable for comment.