If Melissa Tisdale and her students aren't laughing, they're crying. The FE lecturer of the year explains how to build the highest-quality relationships around
A car has just careered through one of the many puddles in Walsall, a town in the West Midlands, and soaked my feet. I've had to get up too early, it's cold, the sky is grey, and no one looks very happy. And now I've got to meet the FE lecturer of the year with wet ankles and frizzy hair.
Walsall seems home to good folk, if the friendly station staff are anything to go by, and it also feels small and forgotten. I'm just starting to regret my career choices (zooming around the country looking for education institutions) when a giant sign saying 'Walsall College' appears on the concrete horizon.
I turn the corner into a courtyard, and an impressive piece of modern architecture suddenly rises up in front: the college is huge. Dozens of students are streaming in and out, and a giant glass front stretches skywards to reveal multiple floors built from beautiful wood.
At the reception desk, all the mini dramas of a community are playing out. One girl in glamorous gothic make-up and boots I now want for Christmas is getting help with paperwork.
Another girl has forgotten her asthma inhaler and a staff member is reassuring her that a taxi has been booked for home and she can take it back to college too. Students of all ages, sizes, disabilities and ethnicities queue up or sit around in the vast atrium, chatting between classes.
Improving matters further is the prompt arrival of Melissa Tisdale, who won the gold award for the FE lecturer this year in the Pearson National Teaching Awards. She's only 30, and whisks me off to her classroom several floors above, folding into her chair like a cat in its favourite spot.
It is warm, and I am intrigued by the huge cameras, floodlights and a vast green screen down one side of the room. Tisdale is a media studies lecturer, specialising in film and TV production. The miserably cold streets seem a world away now: everything feels quite exciting and possible.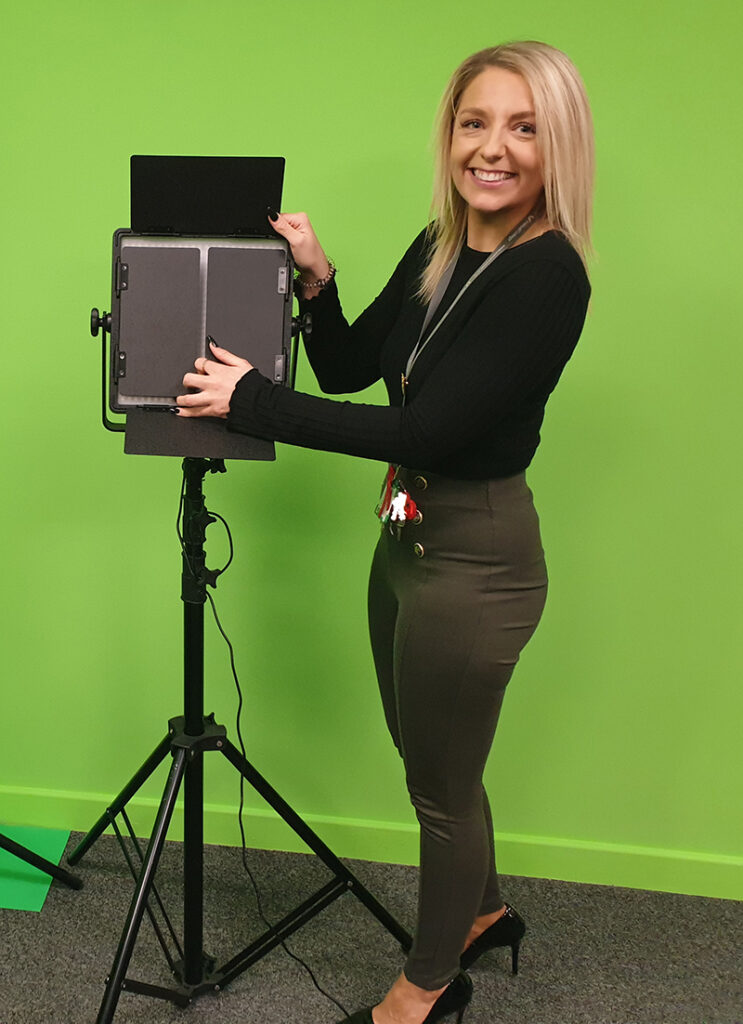 It turns out that her students feel the same. Part-way through our conversation, Tisdale reveals that when the judges researched the nominations for FE lecturer, they spoke to her principal, line manager, the team, staff members in other departments – and her current and former students.
During one of the calls with judges, Tisdale was pacing up and down the corridor outside her classroom, "twiddling her thumbs and feeling like a spare part", while her manager sat inside on the call with students. Then her manager came out – crying.
"I said, 'What's wrong?' And she said, 'The kids are crying', and I said, 'Oh my gosh, why are the kids crying?', and she said, 'They're all in floods of tears'." (I'm slow to catch on at this point, too – why are they crying?).
For explanation, Tisdale shows me a video of the Zoom call with about six of her students testifying to the judge. Most of them are holding back or wiping away tears.
One girl clearly says: "My confidence has changed drastically. It wouldn't have happened if I didn't know Mel."
Here we come to Tisdale's core approach. I'm not sure what I thought the FE lecturer of the year's 'secret ingredient' would be (of course, there is no such thing), but I'm pretty sure I didn't think it was acceptance. More like subject knowledge, or a brilliant new careers programme, or something.
"The thing I do first and foremost, when I get a new group of students, is I say, unapologetically, you are in the media department now. Who you are is completely accepted here. Whether you have a different pronoun, a different name, whatever your sexual orientation, you can be who you really are here.
"Maybe they've struggled, or their parents don't understand or accept it. So having that safe place where they can be who they are is so important."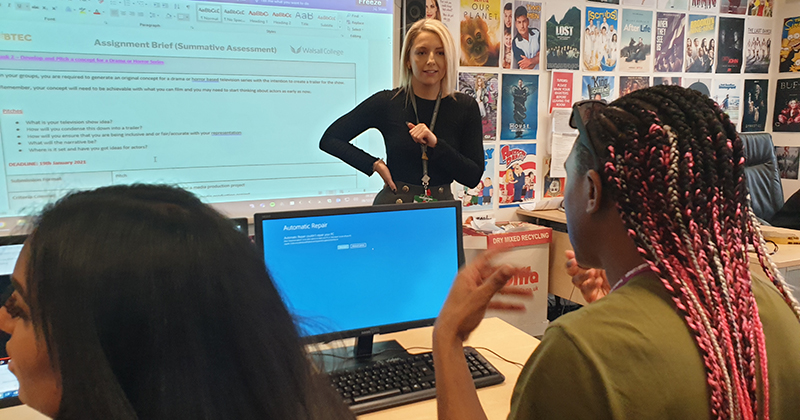 Colleges talk about inclusion a lot, but Tisdale literally doesn't seem to be able to stop talking about it. And she does it without using hackneyed phrases like 'EDI' or, indeed, 'inclusion'. She just keeps talking about building her students' confidence in whoever they are, over and over again.
"I've seen students who have come here, and they're like a shell of a person. There was a student who came out as trans, for example. When they started, they wouldn't speak and wouldn't make eye contact.
"After four months, they were laughing, joking, and they did a presentation. It was because they could be who they were. We validate their feelings. It's really important they know someone really, really believes in them."
Another girl, she tells me, was at the college for four years, starting on a level 3 and moving through a higher national certificate and higher national diploma.
When she finally left – which Tisdale laughingly says "broke my heart" – she was significantly more confident than when she came, she says. Students like her persuaded the judges that Tisdale deserved the top award.
As if perfectly timed, a boy pops his face through the classroom door, silently giving an inquisitive thumbs up. Tisdale beams at him and says: "Thank you so much, it nearly made me cry! Thank you." He grins again and disappears.
What's that? I query, bewildered. It turns out Tisdale lost a close friend of hers yesterday. She had shared with the class what had happened and when she returned to her desk later, two of her students – usually cheeky chaps "full of banter" – had laid out Starbursts in a heart shape with a message from the class inside saying "We hope you're OK now".
Having accepted her students so thoroughly, they clearly went to extra lengths to show they accept her too, particularly on a down day.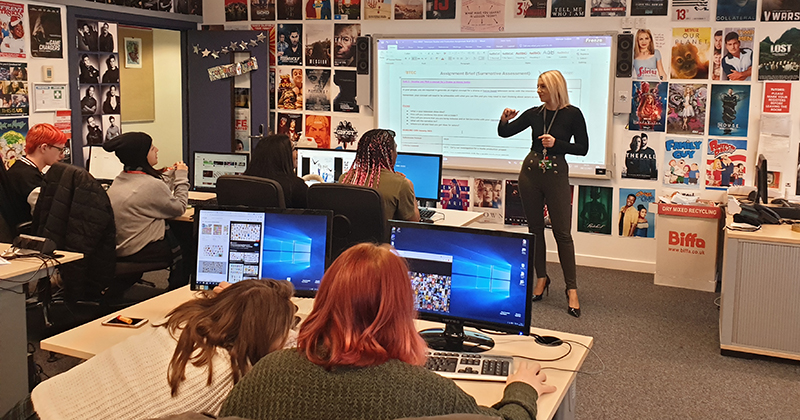 It appears Tisdale has been recognised at a college, and then national, level for the sheer quality of the relationships she has with students. This doesn't mean she's not mad about her subject: she has a Masters in it and is currently pursuing a PhD.
But she explains she can only get across how mad she is about media studies because of how hard she works at prioritising great relationship with the students.
She explains: "When you do your teaching qualifications, you have to talk about what your teaching pedagogy is. I say first and foremost, rapport with the students. Without that, you have nothing."
Tisdale's own experiences, and her close observations of those around her, have inspired this approach. Her mum brought her up, encouraging her at every turn. "She's the person I look up to for everything. She especially taught me that I am complete as who I am. This is something I really try to enforce on the kids now," continues Tisdale.
"They spend so much of their lives thinking they're not a whole person until they meet another person. I teach them, you are complete as who you are." In an online world that hugely idolises romantic love, such a tour-de-force lesson from Tisdale must make a genuine impression on her students.
She also didn't fit in at school ("I was a greebo," she tells me, which is apparently a bit like an emo ̶ straightened black hair, alternative music) and was unhappy. Instead, she turned to "bad TV" like Sex and the City and One Tree Hill, getting into characters and plotlines: "That really started my love of TV."
Media is a subject that particularly allows students to come out of their shell and feel accepted, and learn about others, she explains. She has set up a film production company for her students called Future Flames Productions.
One of their next projects is with pupils with special educational needs at Derwen College, "because they've not done that before, and it's so important they work with different people".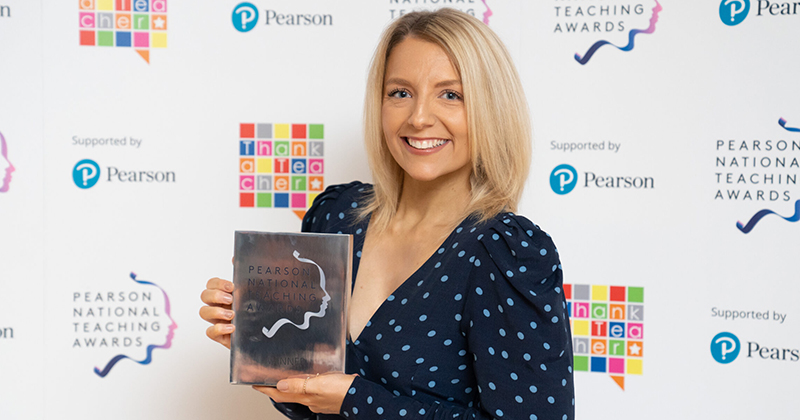 Another big influence on her thinking has been her best friend, Ronald Kafesu, whom she met at Bournville College in Birmingham. "Ronald used to dress in college in what was seen as that stereotypical manner for black young men, and he is so successful in his career now.
"He inspired me so, so much, because his life was not easy, and he had to work harder to prove to people he was good."
After college, which Tisdale describes as "the best days", she went on to South and City College in Birmingham for a higher national diploma in media production and was "the only white person in the class".
Such experiences have meant "my passion to be an ally was just normal to me", she says. Now her PhD is about how white filmmakers can stereotypically portray black characters.
This is what is different about Tisdale: she doesn't talk about inclusivity as something that objectively it is good to be – she's breathing it all the time in a way which, I must admit, I have rarely seen in someone not from a minority background.
How do we create more staff like you in FE? I ask her. Will she lead from the top?
"Progression scares me a bit, because you get further away from the kids. But I am ambitious." She leans back, laughing for the thousandth time in our interview. "People ask me, have you got kids? And I say, yes ̶ I've got 122. They're all my kids."
I decide I am very glad I came to Walsall.