A central aspect of traineeships will be the work placement, which will last between six weeks and six months.
The traineeship framework requires work experience to be 'high quality' and 'meaningful', so what does this mean and how can providers make sure this is the case for learners?
"Clearly, the fundamentals are a safe environment, adequate supervision, mentoring and worthwhile tasks to undertake to give a fairly broad view of what working in that company typically involves," said Karen Taylor, work-based training manager at Bedford College.
"Trainees should be able see to how their job or department impacts upon people within the organisation and why it's important that certain things are done."
For MidKent College assistant principal Peter Webb, traineeships offer a way to reframe work experience.
"We talk about 'experience for work' rather than work experience, to change the emphasis to students," he said.
"Historically there's been a lot of bad press about work experience coming down to nothing more than simple admin duties.
"Traineeships will give students the chance to really get in and have a proper look at the work over a reasonable period of time, the type of work that's there, and whether or not the positions are correct for them."
Many colleges will be able to draw on previous experience of setting up apprenticeships and work experience to ensure workplaces are suitable and supportive for trainees, but, said Exeter College head of foundation studies Chris Petheram, there also needs to be a process of ensuring the student is suitable.
We've got to look at this more in terms of partnership between the FE establishment and the employers we work with"
"Part of good quality work experience is making sure you're matching the right young person and their skillset, so we'll do some pre-assessment to make sure they've got the right skillset, to go into the appropriate programme," he said.
There should also be, he added, a constant mentoring of the young person throughout the placement.
"I see it as a caseload of young people who'll move in and move out as they get and apprenticeship, so it's not like a traditional course," said Mr Petheram.
"We won't just be abandoning them. They'll be very much supported and we'll be visiting the employers and making sure the employers are happy, and we'll be doing some quality check to see what employers thought at the end of the process and see what we can change and develop — it's a quality process."
Mrs Taylor agreed monitoring of trainees was important and said part of that could be built into the course structure alongside workplace visits.
"The way the program will hopefully be moving forward, is when they are in their workplace it will be kind of a split week so they'll have some days of the week in the workplace and some time with us at college," she said.
"I think that is important, if we are addressing maths and English with trainees as well, what we can't do is a bit of block delivery at the beginning then lose them to work placement."
However, she added the college was planning to have three weeks in the classroom before the placement began to allow the trainee to get as much as possible from the experience.
"We will be working through what going to work actually means, expectations, things that they need to think about, interacting with colleagues, dress code and all sorts of things, and doing a bit of research on the workplace they're going to so it's not too much of a shock for them or for the employer who's going to provide the placement," said Mrs Taylor.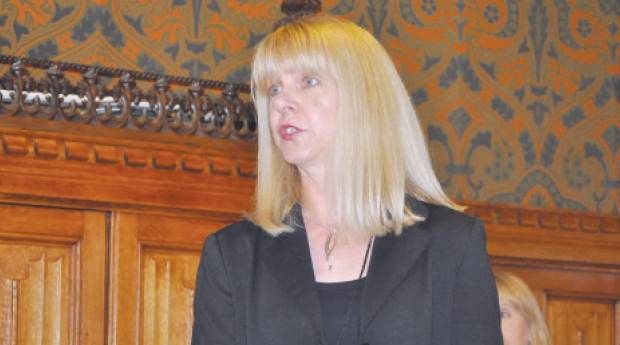 But students are not the only ones who could benefit from preparation, according to Mr Webb.
"One of the things we can look at is assisting our employers with possibly training to ensure they give the best opportunities for work experience students — I think there's scope within the freedoms of the budgets to actually allow for that," he said.
"Rather than relying on employers to exactly know what is necessarily good experience, which actually sounds rather strange, it's an opportunity to work with employers to assist them with good quality work experience while students are there."
He added: "We've got to look at this more in terms of partnership between the FE establishment and the employers we work with."
Colleges can use their existing mechanisms to engage with employers, such as through their apprenticeship teams or through 'Job Shops', like the one at MidKent College, as well as reaching out to create new partnerships with employers.
These partnerships would be reinforced through workplace visits, employer debriefings and monitoring developing issues, but, said Mr Petheram, this also calls for co-operation and communication within the college itself to ensure work experience placements, and therefore traineeships, are a success.
"It's a big customer service and PR job to do, so it's customer-focussed through you working with the employer and there's internal stuff we need to do with the apprenticeship teams because we've got to get the right staff who can work with our internal systems and it's also about making sure you're recruiting and screening the right student as well," he said.
"That's why I think you've got to start off small and get your systems right, and then grow it.
"What we're hoping to do at the end of the process is to hand across to our apprenticeship team a number of things — we've got someone that's very focussed on hairdressing, for example.
"We've done the work with them, we know they're operating at level one and we've also got an employer who they've actually been working with so we know they're interested.
"I know it won't be for all of them, but for some it will be a gift to hand across to the apprenticeship route having made a massive difference to people who felt they could never do it in the past."