An apprenticeship provider exposed in June by FE Week offering inducements to an employer has called in the administrators.
After around 100 staff were made redundant on 17 August, Talent Training's chairman David Harper informed them that he had "reluctantly chosen to agree to appoint administrators today for the company" in an email sent last night.
The decision was apparently made after he failed to reach a deal to transfer the South Tyneside-based firms' contracts to another provider.
Mr Harper said he had had "detailed discussions" with other providers, "one of which had been in discussions with the ESFA to ensure a smooth transition as far as possible".
But despite being "reasonably optimistic" that this would lead to a "quick agreement" he had been told that no deal could be reached until "the end of September at the earliest".
"Having spoken to my advisors, it was obvious to me that the company could not continue in limbo under this timetable," he said.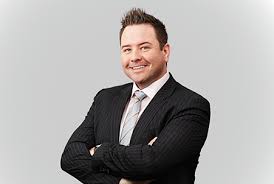 Earlier this week, FE Week asked Mr Harper to comment on reports that Talent had made most of its staff redundant without pay in August.
In a response sent just hours before the all-staff email, he told us it had been "necessary to make ALL staff redundant without exception" – but made no comment on whether they had been paid.
However, in his email to staff, Mr Harper said that the administrators, David Rubin and Partners, would be "in touch with you to assist with your unpaid wages claim".
A spokesperson for Gateshead College recently revealed that Talent had been in talks to sell it its remaining learners, in order to "ensure their learners can complete their training".
Mr Harper said he had "spent the last two weeks speaking to several organisations with a view to safeguarding as many jobs and learners' programmes as possible and am unable to comment further in this regard at this stage to ensure I do not prejudice any sensitive arrangements".
A spokesperson for the Department for Education confirmed that it was "continuing to work closely with Talent Training to ensure the continuity of training for learners and minimise any disruption to employers".
She added: "Where a provider is looking to remove itself from the market place or where the Education and Skills Funding Agency takes action to remove a provider from the market place, it is the responsibility of the ESFA, or the employer, to determine where learners are transferred to in order to complete their learning."
FE Week also asked the department to confirm whether Talent had its adult funding budget, loan funding and pre-May apprenticeship funding contracts terminated, not only for apprenticeships funded from May via the levy, but are yet to receive a response.
We understand that Talent intends to apply for a judicial review against the ESFA's decision to pull its contracts.
This saga follows an undercover investigation FE Week carried out in June, in which we exposed a Talent employee offering as much as 20 per cent of its government funding per apprenticeship to a firm that was considering its training services.
Talent at the time insisted that no inducement payments had actually been paid to any employers.
The ESFA initially said it would terminate its "levy agreement" with the provider, but not its non-levy apprenticeships contract.
Nevertheless, the ESFA appears to have stopped making payments – although this was never confirmed.