Peers have passed an amendment to the Technical and Further Education Bill, which would extend child benefit and financial support available to higher education students to make it accessible to apprentices.
The amendment – passed this week at reporting stage – is designed to ensure that any person taking an apprenticeship can apply to qualify for child benefit or access a one-off bursary of £2,000 for care leavers.
It was moved this week by Lord Watson and Lord Hunt, opposition education spokesmen, during the House of Lords reporting stage on the bill, which still needs to go back to the House of Commons for third reading approval.
The peer insisted during the debate that if the government's target of three million new apprenticeship starts by 2020 is to be reached "it cannot be in anyone's interest for doors to be closed to young people keen to embark on an apprenticeship".
He added: "In some circumstances, parents may prevent young people taking up apprenticeships because the economic consequences for the family of loss of benefit payments in various forms could be considerable."
This comes after the Liberal Democrats' House of Lords education spokesperson Lord Storey tabled an amendment to the bill to protect future learners from being left with huge debts but no qualifications – a key aim of FE Week's #SaveOurAdultEducation campaign.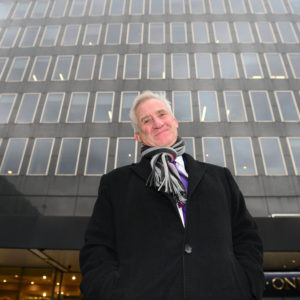 Under the existing system, families lose child benefit for children who take up apprenticeships, on the grounds that they are in paid employment.
In contrast, the families of A-level students continue to receive benefit payments if they qualify, even when the child is earning in their own time. 
The new amendment would change these rules to enable families eligible for child benefit to receive it for children aged under 20 on an apprenticeship.
It would also benefit care leavers by opening access to a bursary traditionally only applicable to university students.
Currently, young people in local authority care who move into higher education can apply for a one-off bursary of £2,000 from their local authority. The amendment would ensure that care leavers who take up apprenticeships would be able to access this financial support as well.
Responding to Lord Watson's proposal, parliamentary under secretary of state for schools Lord Nash said he welcomed the sentiment behind the amendment, but added that "sufficient safeguards and support" had already been established.
"From April this year, undertaking an apprenticeship at minimum wage will pay more than five times the maximum child benefit rate," he said.
"Therefore, an apprentice's parents are not eligible for child benefit for supporting that employed young person."
Lord Nash added that "is not correct to equate being on an apprenticeship to being in higher education, where a student is making a substantial investment in their education and has appropriate access to student finance".
He said: "Apprenticeships, by contrast, are real jobs and those undertaking them are employees who earn a wage."
Speaking to FE Week about the amendment, Lord Watson said: "We are basically trying to make sure through this that young people don't have to give up apprenticeships because of financial hardship.
"It will also hopefully help ensure that as the government pushes for its target of three million starts by 2020, a good number of people doing them will be from disadvantaged backgrounds with a fair level of financial support."
Lord Hunt  said many members of the Lords had remarked on how young people are treated differently when they go to university, compared to choosing FE and apprenticeships.
"This amendment is about achieving parity of esteem," he said.
Shadow skills minister Gordon Marsden told FE Week the amendment covered an "issue which needs to be addressed", adding that the currently system is "unfair".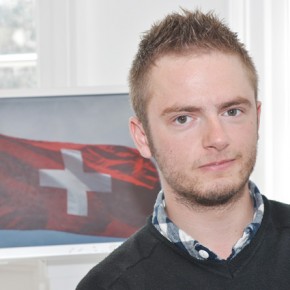 "It will be over to the minister Robert Halfon and others to do the right thing," he said.
Shane Chowen, head of policy and public affairs at the Learning and Work Institute, said: "There are currently participation penalties for low income and disadvantaged young people who take an apprenticeship compared to an academic pathway.
 "This amendment would help towards treating apprentices and students in further and higher education equally in the student support and benefits system."
The amendment will now go back to the House of Commons for its consideration before it can be fully approved.