A long-running adult education charity has been saved from going under after a local council agreed to a £100,000 rescue deal.
The Friends Centre was on the brink of collapse after losing access to direct government skills funding, hitting repeated financial deficits and experiencing a substantial drop in cash reserves.
Brighton and Hove City Council, which subcontracts to the 75-year-old charity, has now stepped in to protect almost 50 jobs and the learning for around 1,000 adults by bringing the training "in-house" from August.
The council insists this is not a takeover, even though Friends Centre staff will transfer to the council, via TUPE, to continue learning delivery.
Decisions for the charity will continue to be made by its trustees, including president and well-known FE figure Alan Tuckett, who was knighted in the Queen's New Year Honours 2018.
He welcomed the council's support but told FE Week the reason it is needed "speaks volumes about the impoverishment of public life that a narrow utilitarian approach to education funding has fostered, and points us to the need for other ways of supporting the cultural institutions of a civilised society".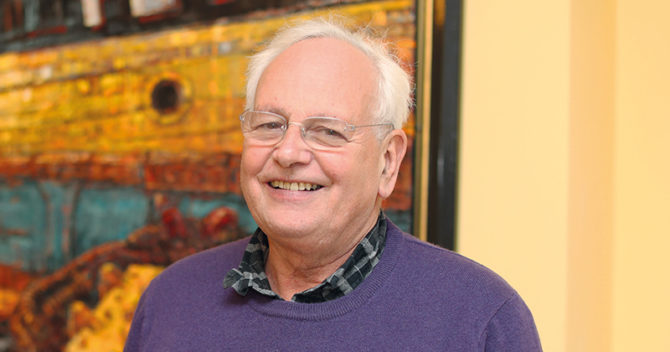 Helen Osborne, the chief executive of the charity, said that they were "looking at partnerships" with other providers to stay afloat prior to the council's proposal but "we now feel that this is the best possible option for delivery in the city".
"There are still a number of areas that we need to work through with the council, and these are ongoing discussions," she added.
The Friends Centre launched in 1945 when it started teaching demobbed troops, evacuees and refugees from the Second World War. It currently teaches 1,000 people annually, including English, maths and IT skills for the homeless.
Other courses on offer include functional skills, English for speakers of other languages, and mental health awareness.
The charity is classed as an independent training provider and lost access to direct government funding in 2017 after failing in its bid to the controversial adult education budget tender, which was riddled with problems and delays.
It has since had to subcontract from Brighton & Hove City Council, a model which it states is "unsustainable".
The council's own adult education budget funding allocation for next year is expected to total £569,988.
A spokesperson said "additional council funding of £101,030 has been agreed" to deliver the Friends Centre's services for 2020-21.
As well as the TUPE arrangement, the council will lease the Friends Centre's premises for one year as part of the deal.
The charity's latest financial accounts, for 2018-19, show a deficit of £14,333. The trustees had planned to "return to running a balanced budget, or one which delivers a surplus and did not deplete our cash reserves below £90,000", but this was not achieved and reserves fell to £43,150.
A joint statement from the council and charity said the main funding issue "has been around not having a direct government contract to the Friends Centre itself".
Both Brighton & Hove City Council and the Friends Centre are rated 'good' by Ofsted.
Councillor John Allcock said: "We absolutely need this service in our city, as its vital to sustain and develop adult skills."
Tuckett, who led the National Institute for Adult Continuing Education for 23 years and became known as FE's "campaigner-in-chief" for lifelong learning, was chief executive of the Friends Centre in the 1970s.
"It had then, and now, the happy knack of combining a commitment to adult education as a second chance, with a belief that for everyone making sense of change and how you can help to shape it, enriches lives," he told FE Week.
Tuckett added that the charity "celebrates art, culture, ideas, language", which are "exactly the values this [Covid-19] virus has helped us rediscover as the basis for a society worth living in".