Union officials at two London colleges have written to the FE Commissioner requesting that he urgently investigates whether they should de-merge from the country's largest college group.
Members of the University and College Union at Lewisham and Southwark colleges have been contesting their pay and conditions for years but claim matters have deteriorated even further since their controversial merger with NCG in August 2017. NCG's headquarters are 300 miles away in Newcastle-upon-Tyne.
After allegedly failing to reach amicable solutions with their paymasters in the north, staff in London are now seeking investigations by the government.
NCG's managerial and financial problems will result in the two colleges being left devastated
In a letter to FE Commissioner Richard Atkins expressing their "grave concern", seen by FE Week, the local UCU branch at Lewisham and Southwark colleges said NCG's management has had a "deleterious effect on the colleges' provision and thus on students, staff and the wider communities that they serve".
The letter explains that staff at Lewisham and Southwark colleges have "had to endure years of constant change, restructure, reapplying for their jobs, merger and de-merger, whilst watching a procession of very well-paid principals and senior managers come and go".
It adds: "It is our fear that NCG's managerial and financial problems will result in the two colleges being left devastated and unable to serve the communities of Southwark and Lewisham boroughs.
"We are, therefore, formally requesting that the FE Commissioner urgently investigates NCG's management of Southwark College and Lewisham College to determine its fitness to operate the two institutions and whether their future could lie elsewhere."
It comes at a troublesome time for NCG, which is expecting a diagnostic visit from Atkins' team next week following its grade three Ofsted rating last year.
The college group announced plans last month to slash up to 300 jobs across its two training providers – Intraining and Rathbone Training – which came off the back of a damming Ofsted inspection as well as an Education and Skills Funding Agency mystery audit that found major data manipulation, as revealed by FE Week.
The group ran itself into financial trouble in 2017/18, generating a deficit of £7 million, according to its latest accounts.
A spokesperson for NCG said it was "disappointed to see this letter from the local branch of UCU", particularly as NCG has been "working collaboratively with them for more than 18 months to develop a positive working partnership and successfully resolve some long-term issues".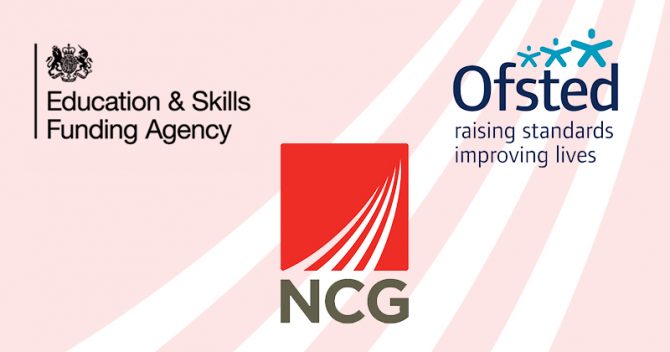 Lewisham and Southwark colleges were one entity when they joined NCG. In 2015 NCG suffered the dubious honour of being the first FE and skills provider in the UK to receive two grade fours in a row from Ofsted.
NCG announced the college was to become two separate colleges in September 2018.
The letter from the local UCU branch at Lewisham and Southwark colleges told the FE Commissioner this move had been announced "with a complete lack of transparency and without consultation with staff".
"As part of this separation of the two Colleges, NCG has put forward a new management structure that makes little sense when contrasted against the reality of the two colleges," the letter claimed, adding that current managers "who have run the different departments very successfully for many years now find their jobs are at risk".
The spokesperson for NCG said the claims are "wholly inaccurate and we have responded to these previously in full".
Asfa Sohail, the new principal of Lewisham College, said: "I'm surprised to see the comments from UCU, particularly as we have been in positive talks regarding the management structure moving forward – the most recent of these being only last Tuesday. The letter suggests that this management structure has been imposed on the colleges by NCG, however I would like to confirm that this is not the case."