The issue of FE's future in London is hotting up before the mayoral election in May.
One of the top jobs in the new Mayor's in-tray will be leading the capital's post-16 education area review and the current Mayor, Boris Johnson, has already taken a leading role in the preparations.
In an open letter to the next Mayor on March 4, Jennette Arnold, assembly member and chair of the education panel, called on the successful candidate to "seize the moment to re-shape the FE sector".
She wrote: "You can play a key role in ensuring that London's FE colleges deliver high quality education that prepares Londoners and businesses for the future.
"You will be aware that a national programme of area reviews has been established to shape that change. At the London level, you have a key role in overseeing the work of four sub-regional boards.
"With many external partners to rally together, your first task will be to ensure there is an agreed vision for what the FE sector in London should look like."
The letter concluded: "The sector needs a champion and you are ideally placed to take on that role."
…first task will be to ensure there is an agreed vision
On January 6, it was announced that 17 general FE colleges and six sixth form colleges (SFCs) will be included in the first two sub-regional area reviews of post-16 education and training in London.
The two reviews, in London (central) and London (west), are the first of four London reviews to be announced and are expected to soon begin as part of the second wave of area reviews.
Steering groups for both the reviews will include representatives from the London Enterprise Panel, Greater London Authority and London councils, and will be chaired by a leader from one of the boroughs in the scope of the review.
Ten general FE colleges and four SFCs, covering 12 London boroughs, will come under scrutiny in the London (central) review, while the London (west) review will see seven general FE colleges and two SFCs examined across seven London boroughs.
The two remaining London reviews, in east and south-west London, will be part of a third wave of area reviews, due to begin in April.
Both Labour candidate Sadiq Khan and Conservative candidate Zac Goldsmith have shared their views on the role of the next London mayor in the future of FE in the capital.
Sadiq Kahn told FE Week that FE has been treated as "second class" for too long, and he intends to campaign for the Mayor of London to have more power over FE.
Sharing his brother's experiences as a mechanic's apprentice and his own as a college governor he said it was vital that the sector is appreciated, adding that he would use the area review process to ensure that FE provision meets the needs of London's economy.
If he is successful, Zac Goldsmith plans to focus the adult skills budget on closing the London skills gap in sectors such as engineering and construction and the digital economy.
His attention is on life-long skills and he wants to see direct access for younger and disadvantaged Londoners to the creative industries.
The Association of Colleges also penned its own manifesto for London, launched last Friday. It called on the next mayor to support the autonomy of colleges; ensure London gets its fair share of the apprenticeships levy; and lobby for funding of English for Speakers of Other Languages (Esol) — among other demands.
Ian Ashman, chair of AoC London Region and principal of Hackney Community College, said: "The Mayor should not lose sight of the valuable work of colleges in improving the quality of life for many thousands of people in our city every year, aiding social integration and helping communities."
Click on the image for a larger version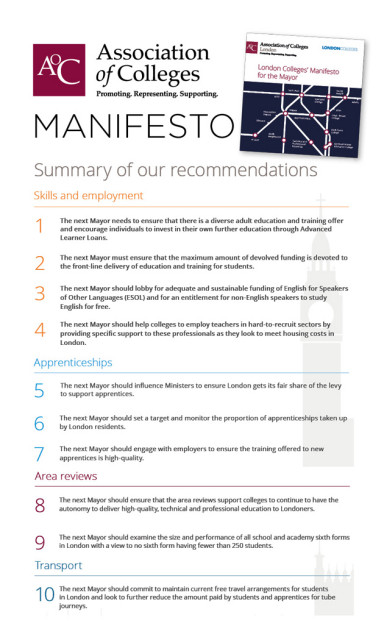 Sadiq Khan – Labour candidate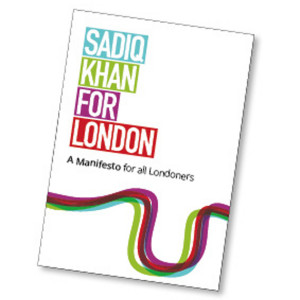 Sadiq Khan, Labour candidate for Mayor of London, told FE Week:
"FE is a vital route into employment for many Londoners, and a route back into employment for many more. For too long under the Tories, FE has been treated as second class and I want to change that.
"I grew up in Tooting and was lucky enough to go to university but I also know that there are other, equally viable, routes into employment via apprenticeships and FE.
"My brother got where he is by starting off as a mechanic's apprentice and it is vital that young Londoners who don't want to go down a straight academic route get the same opportunities he did. I used to be a college governor and appreciate just how vital the sector is.
"That's why I will campaign for the Mayor of London to have more power over FE in London. Not just so I can make sure everyone gets the opportunity to gain the skills they require for a good job, but so we can take a strategic approach across London to make sure we are training people in the skills businesses actually need.
"I will use the local area review process to ensure FE provision meets the needs of London's economy and is of the high quality that Londoners deserve.
"I will be a Mayor for all Londoners, and that includes being a champion for the FE sector so that it can work both for Londoners and business."
Zac Goldsmith – Conservative candidate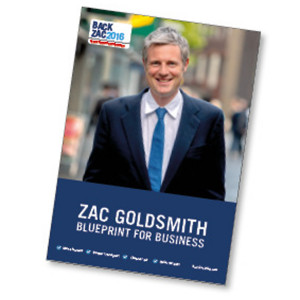 Zac Goldsmith, Conservative candidate for Mayor of London, told FE Week:
"We are at a critical time for ensuring London's FE colleges are delivering a great education for Londoners.
"The area reviews present an opportunity to examine the sector to ensure that it is delivering for students, and delivering for London. As Mayor, I will grasp this opportunity.
"I will ensure that there is closer mapping between the skills that businesses in London need, and the provision offered by FE colleges, so that we can fill skills gaps across London.
He added: "When skills funding is devolved to the Mayor in 2019, I will be able to take real action to make sure funding is channelled where we need it."
"The Mayor has a strategic role to play ensuring that our FE provision is as successful as it can be — giving Londoners the right skills to find fulfilling employment, and supporting businesses.
"It is because I think FE colleges are so vital to London's success that I want to take a hands on role in the area reviews.
"I will of course chair the London Area Review Steering Group, but I want to go further than that.
"From 2019 the Mayor will gain control of the adult skills budget. I will ensure funding is channelled into the skills London urgently needs to thrive — closing the London Skills Gap in engineering, construction, sciences, creative media and arts, financial services and the digital economy."
"London needs a wider and more thoughtful approach to the creation of life-long skills."