Apprenticeship providers are facing up to a "horror story" of bankruptcy and failure after receiving funding allocations that amount to a fraction of their current delivery, sector leaders are warning.
The amount of cash colleges and providers will receive in order to deliver apprenticeships to small employers between May and December was revealed by the Education and Skills Funding Agency on Tuesday (April 25) – leaving many of them fearing for their futures.
The ESFA announced earlier in April that it would be pausing the £440 million procurement process for the 98 per cent of employers not subject to the levy, after it was massively oversubscribed – news that was welcomed by many at the time.
However, many providers are dismayed by the "derisory" allocations they have received for the next eight months – with some facing cuts of more than 80 per cent compared with the previous year.
The situation is so dire that AELP boss Mark Dawe labelled it a "horror story" and the "the bonfire of the providers".
Writing exclusively for FE Week Mark Dawe, (click here), warned that "some providers will be running out of money within weeks" and that "closures and redundancies will start next week".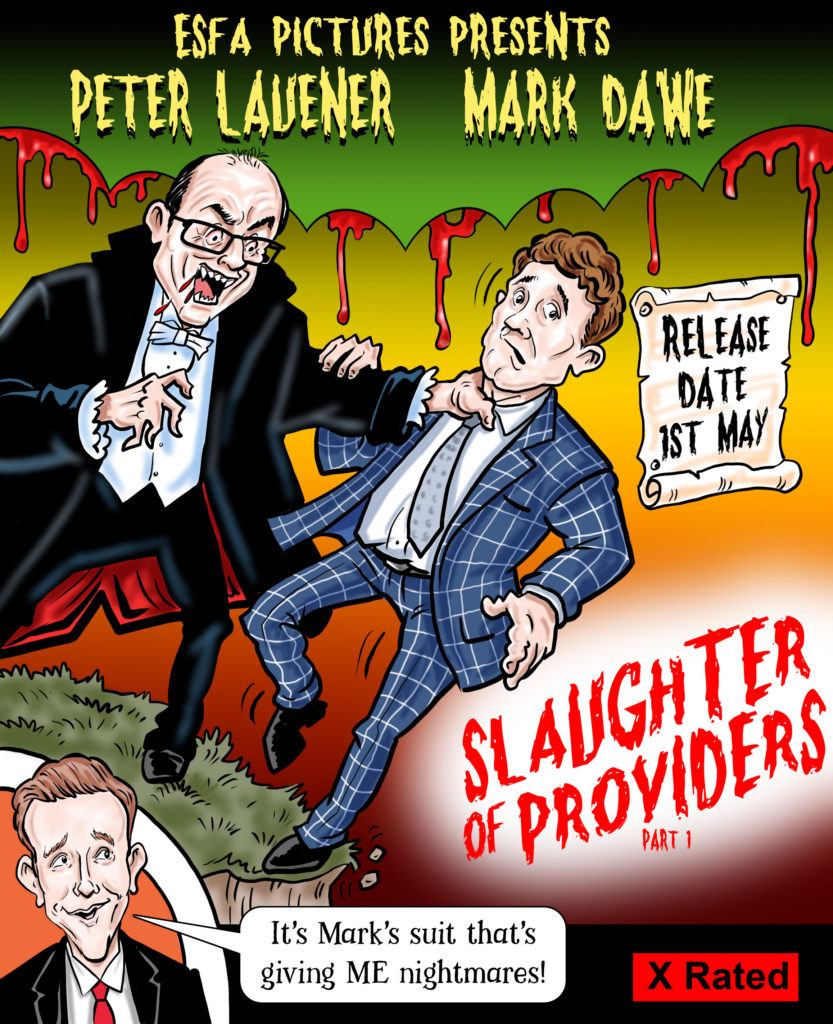 "Without immediate action and additional money allocated, the government will have managed to destroy capacity and the consequences for non-levy businesses, employees and learners will be dire," he said.
He urged the government to "act today" if it "genuinely cares" about delivery to SMEs and "robust apprenticeship and skills policy".
David Hughes, the AoC's chief executive, echoed Mr Dawe's concerns, describing the allocations as "less than colleges expected, and hoped for, and need, to meet the needs of apprentices and SMEs".
"I have always been very worried about the emphasis on the levy, and the seeming reduction that it implies for SME delivery – particularly given that the programme has relied heavily on SMEs being the backbone of offering apprenticeships," he said.
A Department for Education spokesperson however refused to clarify the situation, saying: "We cannot make any commitment to what will happen until after the election".
The scale of the cuts is revealed in a letter from one angry provider, Birmingham-based Crackerjack, to apprenticeships and skills minister Robert Halfon. 
The provider, which has an 'outstanding' Ofsted rating and achievement rates of well over 90%, claimed its funding had been slashed by more than 80 per cent.
Its allocation for 16- to 18-year-olds for the eight months between May and December is just £79,466 – a massive 81 per cent drop compared with the £420,624 it received for the equivalent period this year.
And it has been allocated a paltry £22,770 for 19+ apprenticeships – a whopping 89 per cent drop compared with its pro-rata amount for this year.
"I wish to advise you that the allocation given to our organisation is derisory and in no way reflects our delivery record to date for 2016/17," Chris Baker, Crackerjack's finance director, wrote (read the letter in full here).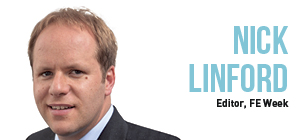 In a letter sent to providers this week, the ESFA said it had "worked out your allocation by calculating your share of provider earnings to non-levy paying employers" and detailed the methodology it had used.
"Within the available budget, we have cushioned your allocation in recognition of the fact that we have had to approximate your delivery to non-levy paying employers," it added.
The letter also confirmed that "the current approach to subcontracting" would be maintained for new starts to non-levy paying employers until the end of December.
However, FE Week has been shown several emails from providers cutting ties with their subcontractor owing to a smaller than anticipated non-levy allocation.
But only providers on the new register of apprenticeship training providers would have their contracts extended.
FE Week asked the DfE for the total non-levy funding figure that has been allocated until December, and after repeated requests we were refused an answer and told they do not routinely publish total allocations, something which obviously not true.