Providers are warning they face "massive" legal and reputational risk because the Education and Skills Funding Agency continues to make students choose a sex rather than their gender to enrol on courses.
Currently, the individualised learner record, which providers have to fill in with a student's information to access funding, mandates learners choose either male or female for their sex.
This means those who recognise as neither male nor female cannot have their decision respected.
ESFA's attitude to gender could cause legal action
Speaking for Dynamic Training, an independent training provider based in London, finance director Emma Lambert says the issue poses a "massive risk" to providers' reputations.
"The ESFA's old fashioned attitude to gender identities not only risks damaging the provider reputation, but it will undoubtedly end up in complaints and possibly legal action, which will be left with the provider to deal with."
The 2010 Equality Act includes protections for people looking to change their sex and a 2020 employment tribunal ruled those protections apply to people who are not comfortable with being either male or female.
While learners are prohibited from choosing their gender in the ILR, the new FE workforce data collection includes a question on gender which allows staff members to select either male or female, "identifies in another way" or prefers not to say.
The Higher Education Statistics Agency's information on students' sex also lists options for sex including male, female, other or not known.
The ESFA does acknowledge in the ILR data collection specification there is "interest to be able to receive protected characteristics of learners such as gender".
But guidance published by the agency said it did not have an operational use for these characteristics which "justifies increasing the administrative burden".
It instead insists the "onus" is on providers to collect this data.
Dynamic, which provides apprenticeships including for NHS nurses and functional skills courses for the Greater London Authority, believes enabling learners' gender identity to be recognised is "one small step that can have a positive impact on apprentices".
Lambert says they ask learners what pronouns they use and manually enter it into documents, "because there's no way on the ILR system you can put anything other than male or female".
She is "frustrated" by the lack of action from the ESFA, because of the risks to providers, but also because "I think it's wrong anyhow" to not let learners select their gender.
The provider has raised the problem multiple times with the ESFA helpdesk, but has only ever received non-committal answers.
'Wouldn't be difficult' to change ILR form
But it is not just providers who ought to be worried about legal action.
FE funding and data expert Steve Hewitt, who raised this problem with the ILR in an opinion piece for FE Week two years ago, says the narrow selection of options leaves the DfE open to a direct discrimination claim.
He supposes that if someone tries to enrol at a college but refuses to choose either male or female, the college could say they will have to charge them the full fee for the course.
"At which point, they are directly discriminating against somebody purely because of their gender identity."
Though he doubts it will go that far, because a college would have to be willing to take the "bad publicity and strain to their relationship with the ESFA" to play ball with a court case.
He believes the ESFA has not changed the entry options because the field is an "anchor" for the rest of the form.
But Hewitt believes it "wouldn't be difficult" to change the field to reflect a wider choice of gender options, as the ILR regularly changes fields for other characteristics such as ethnicity.
Yet there has been no "meaningful shift" towards such a change, and Hewitt says there is no process for requests to change the ILR apart from within the agency or other governmental departments.
Time for change, says AoC boss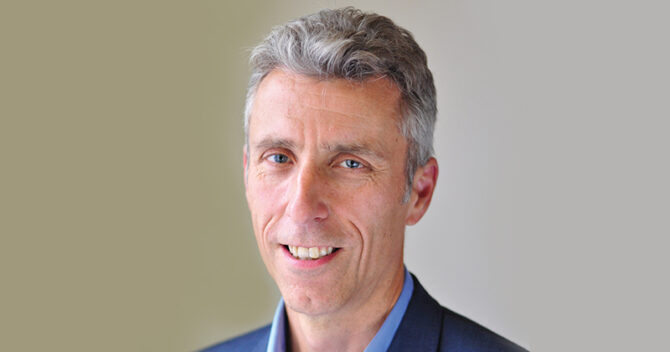 Association of Colleges chief executive David Hughes reasoned that the ESFA and Department for Education are "working within limitations," but the challenges should not be "insurmountable".
Eleven years on from the Equality Act, he said, "it seems timely for those characteristics protected by law to be reviewed and expanded in light of over a decade of societal change".
The DfE told FE Week there is no legislation that would enable protected characteristics to be collected via ILR and the data is not needed for its purposes.
Whereas data for the FE workforce collection is gathered for different purposes and is covered by different regulations such as the public sector equality duty which gives the DfE a legal right to collect gender.
Sex and gender: What's the difference?
Sex relates to the biological and physiological characteristics defining males and females, says the World Health Organisation, including sexual organs, chromosones, and hormones.
Gender covers the social expectations for men and women including, the WHO says, norms, roles and relationships between groups of women and men. People who do not use a gender identity of either male or female are described as non-binary