Priestley College public services learners have been put through their paces by British Army commandos to see if they are up to the challenge of becoming a marine.
The 13 students, who are all studying a public services BTec level three course, spent days completing physical challenges at the Commando Training Centre, the principal training ground for the Royal Marines.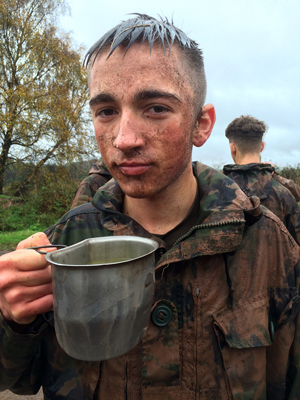 There were numerous endurance and obstacle courses involving cargo nets, wall climbs, bleep tests and press-ups challenges.
The students were woken at 6am and often ended the day muddied and exhausted from their efforts.
Learner George Farrelly, aged 17, passed all the challenges during the week of intense training and was told he could potentially become a marine.
"I'm mentally strong, which really helped me," said George. "It was good to know I could make it, but I want to keep my options open after college so it's not something I want to go into straight away."
Main pic: Priestley College students being put through their paces during the commando training.