The country's top three apprentices and six best employers have been celebrated at the 14th National Apprenticeship Awards.
London's Grosvenor House hosted a stellar ceremony on Thursday night, using the theme of 'Bright Future', hailing individuals and employers for their commitment to apprenticeships.
To be crowned winners at the national final, apprentices had to beat off tough competition in regional heats and demonstrate how they have benefited from their apprenticeship, before showing their contribution to their employers' business objectives.
Shannon Green, from Althams Travel Services, won 'Intermediate apprentice of the year', while Heeran Basi, who works at Severn Trent Water, picked up the award for 'Advanced apprentice of the year'.
Charlotte Hughes, from GlaxoSmithKline, was crowned 'Higher or degree apprentice of the year'.
Hear from the award winner for higher apprentice of the year, Charlotte Hughes from @gsk 🎊 🎉 #AppAwards17 pic.twitter.com/dA8baCC6aT

— FE Week (@FEWeek) January 18, 2018
All of our winners have a bright future thanks to the enriching benefits that apprenticeships bring
Following these individual triumphs, six national employers also received gongs.
'Small employer of the year' went to Beauty Oasis Spa, the 'Medium employer' award was taken by Superior Seals, and Dale Power Solutions won 'Best large employer'.
'Macro employer of the year' was won by the Royal Air Force, Lander Automotive was named as 'Best newcomer SME', and the award for 'Newcomer large employer' was claimed by YBS Group, also known as the Yorkshire Building Society.
Andy Tupman, the emerging talent manager at YBS, said he was "delighted" his organisation's apprenticeships programme has been recognised on the national stage.
"Our apprentices are a credit not only to themselves but the whole organisation here at Yorkshire Building Society," he added.
"For us, there's no such thing as a typical apprentice. You could be just out of school, looking to change your career, newly graduated and looking for something different or just out of retirement.
"There's no average age, no average background and no experience required: we are much more interested in finding applicants with the right values and passion for exceeding customer expectations."
An award for 'apprenticeship champion of the year' was also presented to Sarah Barley from South Hunsley School.
Hear from the apprenticeship champion of the year Sarah Barley from @southhunsley #AppAwards17 pic.twitter.com/KfUFutD56F

— FE Week (@FEWeek) January 18, 2018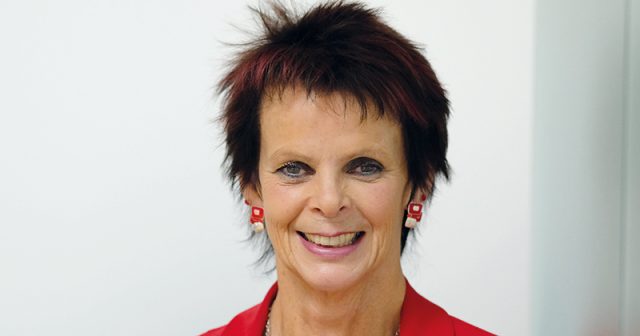 She was recognised for the employer-led programme she developed, recruiting 50 local employers to support and inspire young people on their next steps, and planning open events to recruit employers interested in offering apprenticeships.
Apprenticeships minister Anne Milton lauded the awards ceremony as a "great opportunity to celebrate the work so many individuals and employers have done to champion apprenticeships".
"I want to congratulate everyone that was a part of these awards for their contribution to apprenticeships in England," she said.
"They are all fantastic advocates of hard work and ambition, and they highlight how apprenticeships are a great route into skilled employment for people of all ages and backgrounds."
Sue Husband, the director of the National Apprenticeship Service, which runs the awards, added: "This year's winners are all shining examples of how apprenticeships develop outstanding talent whilst enhancing the incredible work of employers.
"I am certain all of our winners have a bright future thanks to the enriching benefits that apprenticeships bring."
Congratulations to advanced apprentice of the year 2017 Heeran Basi @stwater! 👏 #AppAwards17 pic.twitter.com/xbVr3dzN1v

— FE Week (@FEWeek) January 18, 2018
Let's get a big RT for Shannon Green from @AlthamsTravel – intermediate apprentice of the year! #AppAwards17 pic.twitter.com/zvee2QWuUJ

— FE Week (@FEWeek) January 18, 2018