Approval of FE sector leadership and management has declined since last year, according to the results of an Education and Training Foundation (ETF) survey released today.
The survey revealed that 44 per cent of the 255 respondents thought the standard of leadership and management in the sector was good or very good, while 22 per cent rated it as bad or very bad.
In the previous survey, conducted in February, more than half (52 per cent) of respondents gave a positive response to leadership and management, while only 7 per cent had a negative response.
The survey report (pictured below right) said: "The difference between the two surveys may be due in part to the higher proportion of teachers and trainers in this year's sample as there was considerable variation in the response depending on job role — 58 per cent of Principals or Chief Executives responded positively on the standard of "leadership and management" compared to just 28 per cent of Teachers and Trainers."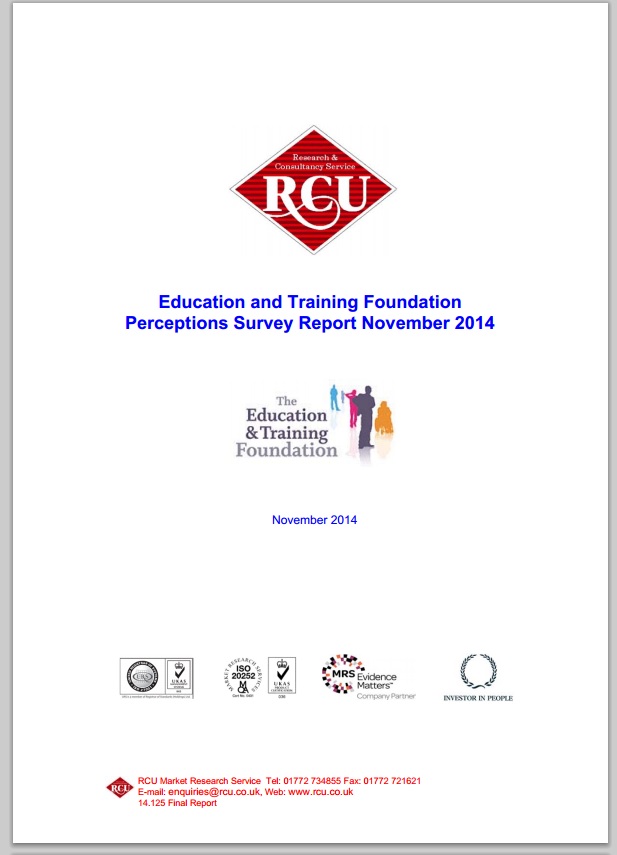 Among teachers and trainers, 36 per cent rated leadership and management as bad or very bad as did 24 per cent of middle/functional managers, while 9 per cent of principals and chief executives and 7 per cent of senior managers did.
Almost 60 per cent of respondents thought professional standards within the sector were very good or good.
This is the same as last year's survey, although this year, the percentage saying very good (10 per cent) was more than double that of the previous survey (4 per cent).
A third of respondents thought sector governance was very good or good although well over half did not know or gave a neutral response — this compares to 38 per cent giving a positive response in the previous survey. Of the 12 governors who responded, all but two gave a positive response.
More people are now aware of the ETF, launched in August 2013, the survey also revealed.
In February last year, 78 per cent of those who responded to the survey knew about the ETF — this went up to 90 per cent this year.
The survey also found three quarters of respondents were are 'very likely' or 'likely' to use the ETF's services and 90 per cent of those who have previously engaged with the organisation would do so again, as would 63 per cent of those who have not.
Olivia Dorricott (pictured below), ETF director of leadership, management and governance, said: "It's great to see that awareness of the ETF's role and remit has risen significantly since we carried out our initial perception survey in the spring.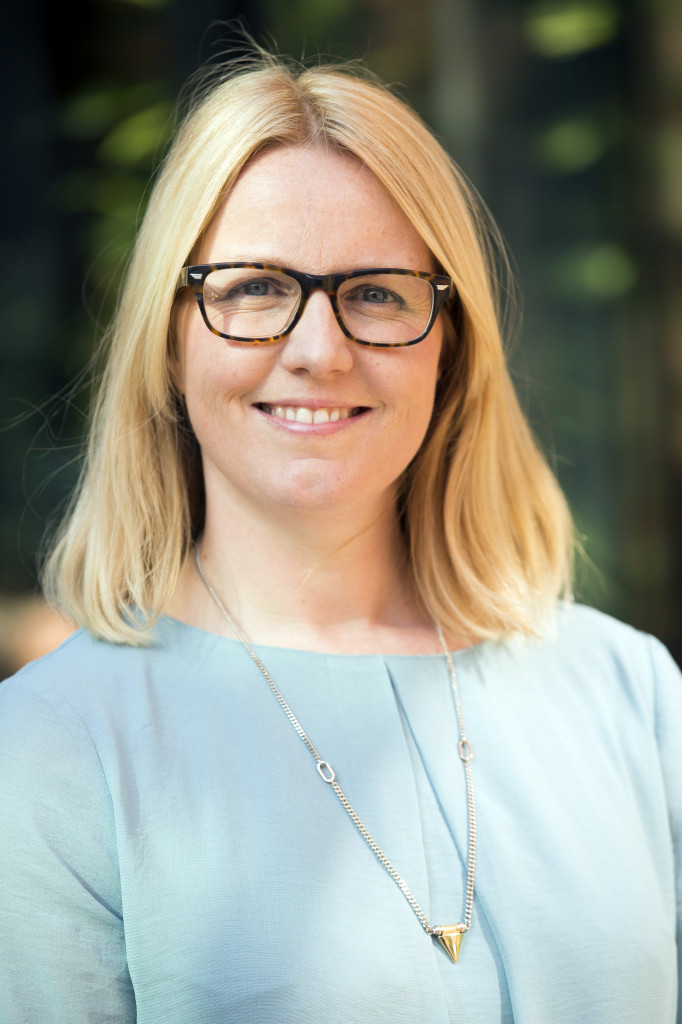 "Overall, the Perceptions Survey provides a positive and encouraging picture of our first year. Those of you who have engaged with us report consistently high satisfaction rates, often well in excess of 70 per cent."
Eight out of ten respondents were 'very aware' or 'quite aware' of the ETF's role and remit, compared to 63 per cent in February.
However, the survey also revealed low levels of awareness of the some of the ETF's programmes, including governance and clerks support programmes, foundation online learning, the leadership register and FE advice.
Ms Dorricott said: "We clearly need to do more to achieve whole sector awareness of the range of programmes and support we offer, and will be striving to improve our communications reach in order to achieve that.
"Resources such as FE advice, foundation online learning and the leadership register are very popular with users, but the results indicated that awareness of these is still not high enough.
"We will be working hard to promote these more effectively, using all the communications channels at our disposal."
Following feedback from the last survey, Ms Dorricott added, the ETF has made alterations to its website, such as changing fonts and colours which survey respondents said were hard to read.
Review of non-GCSE English and maths kicks off
The Education and Training Foundation (ETF) is tomorrow launching its review of teaching and accreditation of maths and English for learners unable to reach D grade GCSE.
The review,  entitled Making maths and English work for all, is chaired by former Highlands College principal professor Ed Sallis and is expected to close on February 24 with the findings due out the following month.
It will look at how non-GCSE maths and English qualifications are understood by employers, how well they meet their needs, and how they might become validated qualifications with large scale recognition across the population.
It comes as learners who record a D in English and maths at GCSE will, from August, have to retake in pursuit of an improved grade, while those who get an E or below can try alternative qualifications in the hope of getting a C grade equivalent.
Professor Sallis said: "GCSE is a recognised brand among employers and the public. Government policy is to enable as many young people as possible to have the chance to achieve GCSE maths and English, at grade C or above, at 16 or shortly thereafter.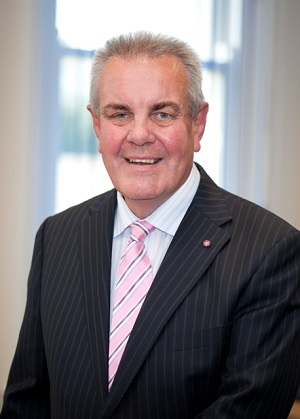 "However for many groups of learners, GCSE retake is not the most appropriate route for acquiring the relevant skills."
The ETF will not be reviewing GCSEs, rather, their alternatives, including Functional Skills — already the subject of an Ofqual review — and has called on employers, practitioners and learners to contribute to the consultation stage.
The review was announced by Skills Minister Nick Boles at the Association of Colleges (AoC) conference on November 18: "I have asked the ETF… to work with employers, colleges and awarding bodies to understand what kind of English and maths qualifications might give those who are not able to pass GCSEs a certificate of real value — something that is emphatically not a soft option, something practical and relevant but demanding."
The review will include online surveys with employers, practitioners and stakeholders, in depth telephone interviews, workshops with a range of organisations and learners and webinars.
 "With this review we are working to establish what kind of improvements might be needed to make sure non-GCSE English and maths qualifications have labour market respect," said Professor Sallis.
"This means equipping people with relevant skills, being taught well, being accessible to learners at all starting points, and enabling steps to higher level learning."
"I encourage anyone with an interest to contribute."
The review survey can be found here.